Baker and Cook, retail chain of stores, introduced Edikio Price Tag solution in more than 17 of their businesses throughout Singapore, Malaysia, Philippines and Saudi Arabia
The challenge: Having tags that fits the café's image
Baker and Cook first opened its door in 2012, producing artisanal bakes and gourmet food in their 10 retail outlets in Singapore. The food tags used previously was made of laminated paper tags which
did not last long
involved huge amount of time dedicated to manual work.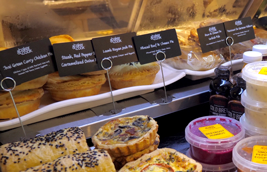 The solution: Food labels printed with Edikio Price Tag Access solution
When the Edikio Price Tag Access solution was introduced to them, they requested for some sample cards and were satisfied with how the tags looked, the matte black cards in particular fit in with the store design. They were also interested by the solution's versatility and having tags even in vertical or horizontal display.
After implementing the solution, manual work and time required producing the tags reduced significantly and the store looks neater and more standardized.
The Edikio Price Tag software is easy to use and updating the list of items was a breeze. They were able to customize the tags with their own logo and corporate font.
The result: Guests appreciated the extra information provided on the tags
The food display counter looks more appealing now, and customers get to know what ingredients are used in each food items. The tags look cleaner as well as they were able to wash the tags with dishwasher liquid and water without it disintegrating like the usual laminated paper tags, increasing hygiene levels in the stores.
After introducing the Edikio Price Tag solution in it's Singapore businesses, Baker and Cook has just introduced it to Saudi Arabia and planned to do the same is their Kuala Lumpur shops.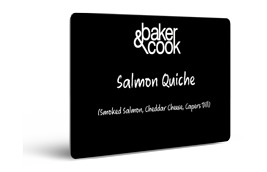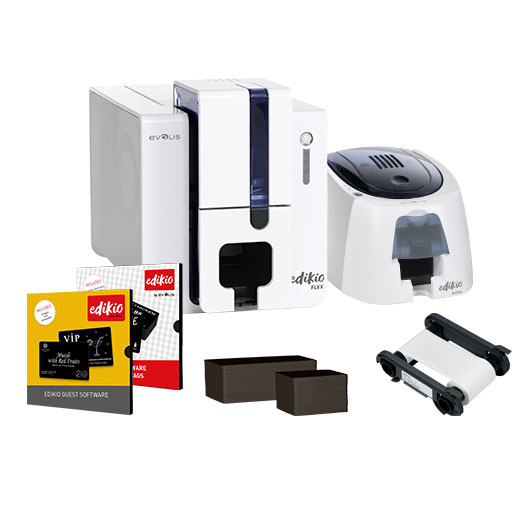 Our
all-in-one

labeling solutions

Edikio offers two ranges of all-in-one solutions to let you design and print attractive labels quickly and easily while cutting costs, all from the comfort of your store or establishment:
-    Price tags with our Price Tag solutions aimed at stores
-    Display labels with our Edikio Guest solutions aimed at hotels and restaurants

Our packs include:
A printer: single-sided our double-sided printing on standard-size or long-size cards
Plastic card design and print software
A printer ribbon and PVC cards designed especially for the food trade*
O
Discover other testimonies
O