Ideal price tag solutions for supermarkets and hypermarkets
Attractive showcasing
Price tags to make your labeling consistent and give your displays that market-fresh look. Design your own tags to feature your brand logo, product type, price, etc.
Time-saving
Print your own tags in store in about 15 seconds, as and when you need them. The PVC tags are hygienic and easy to clean.
Food contact compliant
Our price tags are food contact compliant. They withstand cold and moisture and make the perfect choice for refrigerated displays.
Comply with food labeling regulations
The tags can be easily customized to show all mandatory information as well as the details customers want about allergens, the origin of the product and so on.
Practical information
tags for supermarkets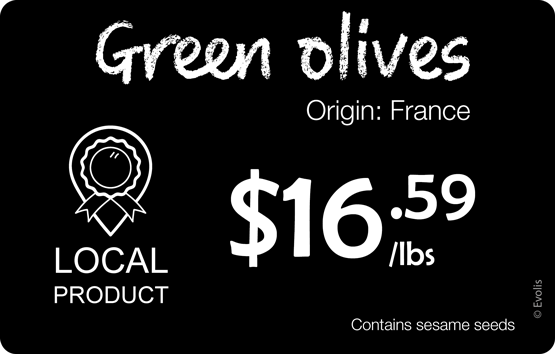 Front (customer information)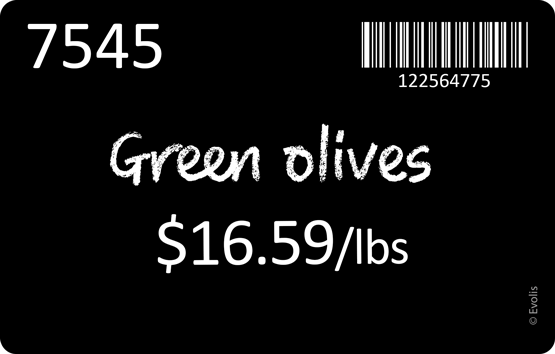 Watch the video to find out about our label printing solutions
Watch the video and find out how professionals in the supermarket industry use our solutions. Customized price tags which make the difference:
New double-sided tags, featuring:
A PLU code
Advice for customers
Advice to help their staff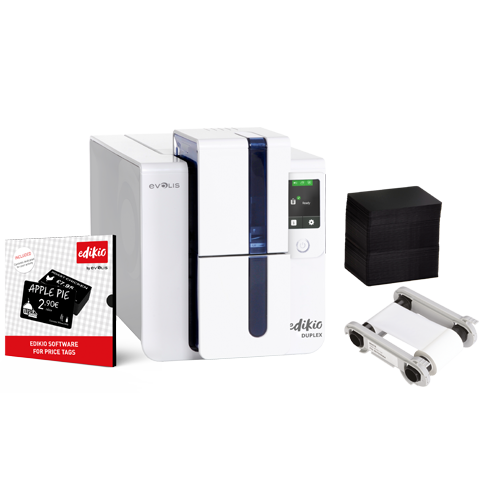 Our
all-in-one

price tag solutions

 

Edikio offers everything you need to create attractive price tags quickly, efficiently, and economically directly at your points of sale. Our kits contain everything required to create and print your own price tags:
Price tag printers: single-sided or double-sided printing on long cards
Software for creating and printing price tags
Food contact compatible consumables (PVC cards and printer ribbons)
They adopted
our solutions
Maximize your printer's profitability with these additional applications
Print all the badges and cards linked to your business with Edikio card printing solutions:
Loyalty cards;
Gift cards;
Staff badges.