The Wine Company, based in Singapore, prints 40 to 50 new price tags cards each month.
Challenge: Identify and locate bottles in a vast wine cellar
Operating a restaurant is very demanding and high staff turnover rates do not always allow much time for training. The restaurants of The Wine Company in Singapore face an additional challenge as their wine lists are expansive. Customers often like to try several types of wine in one evening and employees must be able to quickly locate the ordered wine in the cellar.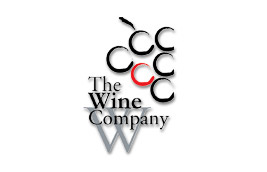 The solution: Plastic cards to identify wine bottles printed with Edikio Access
Belinda Lim, the owner of the company, remarked that it was very time consuming for staff to locate the ordered bottles in the wine cellar.  
She decided to equip the flagship outlet at Sentosa Boardwalk with Edikio Access, the plastic card printing solution that creates and prints price tags. The tags are placed in front of the bottles which are stored in the company's wine cellar.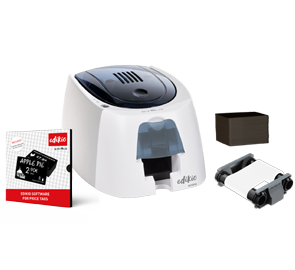 The result: Employees locate wine bottles within seconds
With this clear display of information, employees and customers are now able to walk in and pick out the bottle they want in a matter of seconds. In addition to the ease of recognizing each bottle, the tags also make the wine cellar look neater.
The tags, white with black text, display:
the name of the wine,
the variety,
the producing region,
the vintage year
and the price for customers who wish to purchase directly from the wine collection.
40 to 50 new price tags cards are printed each month.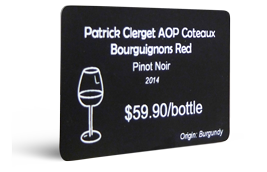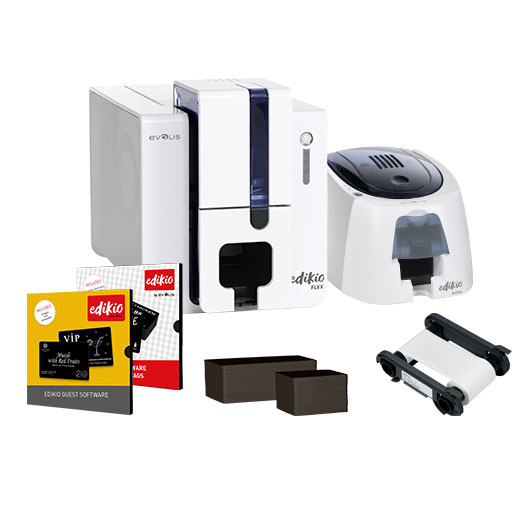 Our
all-in-one

labeling solutions

Edikio offers two ranges of all-in-one solutions to let you design and print attractive labels quickly and easily while cutting costs, all from the comfort of your store or establishment:
-    Price tags with our Price Tag solutions aimed at stores
-    Display labels with our Edikio Guest solutions aimed at hotels and restaurants

Our packs include:
A printer: single-sided our double-sided printing on standard-size or long-size cards
Plastic card design and print software
A printer ribbon and PVC cards designed especially for the food trade*
O
Discover other testimonies
O