Edikio Guest Access

Display label printing solution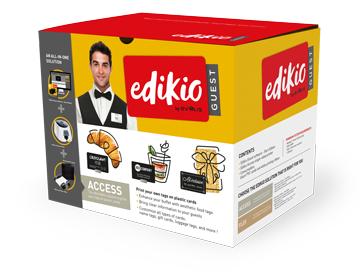 An affordable printing solution for all your monochrome cards and labels.
The Edikio Guest Access solution lets you print visually-appealing monochrome display labels for buffets and multi-purpose cards on credit card-sized plastic backing.
Edikio Guest Access includes everything you need to get started:
A label printer
Label design and print software - Start edition
A printer ribbon for up to 500 copies*
100 credit card format PVC cards (84.6 x 54 mm)
*credit card format
Solution features
Expert buffet label design and print software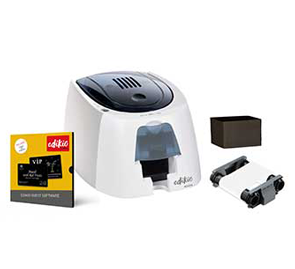 A library of 170 different label templates
Solution features

The most affordable solution available

Print a label in under 15 seconds

User-friendly and intuitive
Design your cards using quick and easy software - including new users
Video introduction to the solution
The Edikio Guest Access solution includes:
Display label print and design solution
The Edikio Guest software is designed to meet all your industry-specific needs. Create and print your buffet labels and all other types of cards in a matter of clicks. Easy to get to grips with, even for brand-new users, Edikio Guest is as straightforward as any other kind of software, and features a card design support feature as well as intuitive data management. The software includes:
Over 170 monochrome card and label templates to suit all purposes.
350 images for you to choose from.
The option to import your Excel databases to make updates and product tracking easier than ever.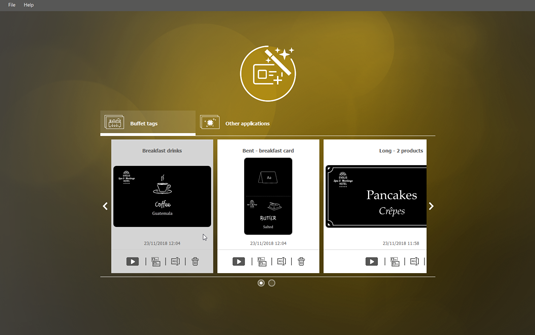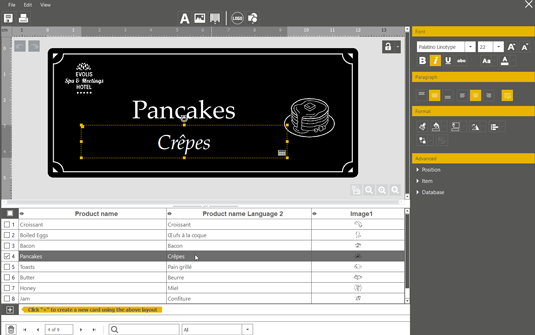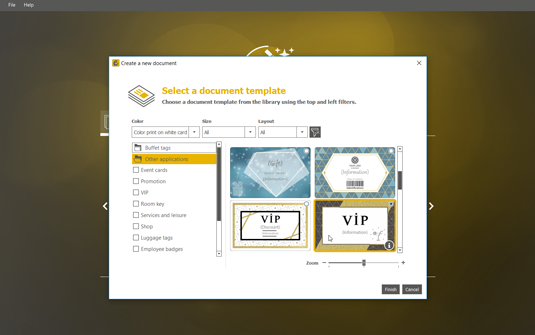 A support feature for step-by-step assistance with creating your display labels.
Creating and printing your labels is easier than ever thanks to the preview feature.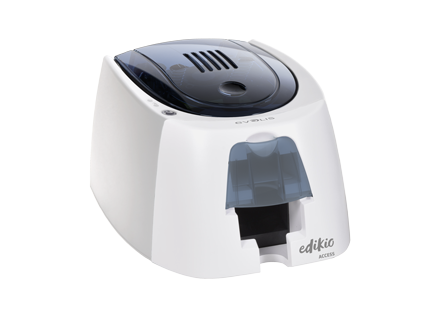 Perfect for printing small volumes of credit card-sized labels.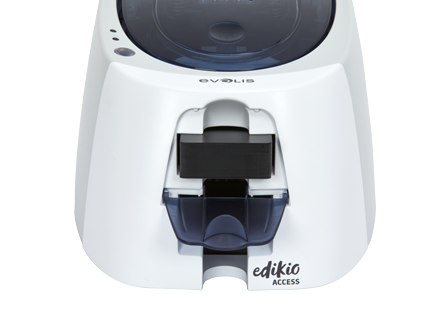 The charger and output tray are located at the front of the printer, making it easier than ever to charge and collect your labels.
A label printer
The Edikio Access printer is compact, designed to make it easier than ever to print your credit card-sized single-sided labels. As easy to use as a traditional desktop printer, it cuts back on the training you would otherwise need to provide. Quick and easy, 10 to 15 seconds is all it takes to print a monochrome card or label.
Made in France in an ISO9001-certified factory
Eco-designed: extended standby mode and reduced energy consumption
Compact for less clutter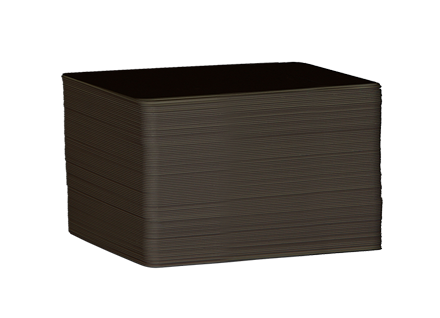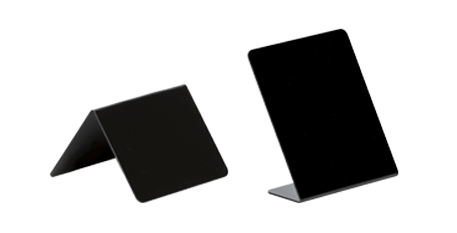 Multiple folding and layout aspect options for your labels to keep your displays interesting
100 credit card-sized labels
Edikio Guest consumables ensure the slick, professional finish you expect from your labels and cards.
Bonus: Our labels' credit card format is perfect for showcasing buffet products.
Credit card format measurements: 85.6 x 54 mm (CR80)
Thickness: 0.76 mm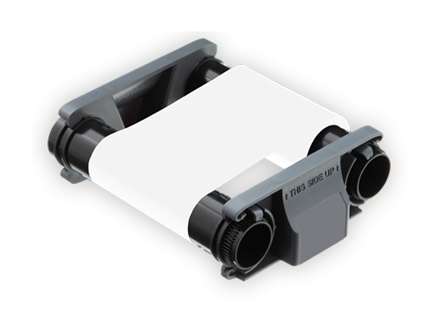 White ribbon for printing on black cards
Easy loading thanks to the automatic ribbon detector function
A printer ribbon
Our printer ribbon printing quality ensures your display labels feature a slick, professional finish.
White ribbon
500 single-sided credit card format copies per ribbon
A wide range of consumables and accessories to meet all your customization needs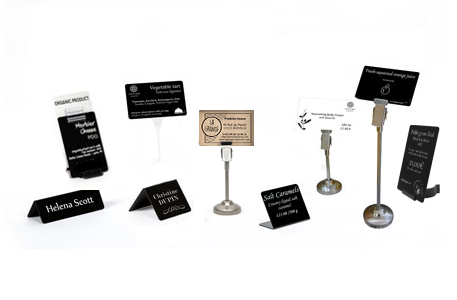 Wide range of accessories available for all your needs. Choose high or low metal holders to enhance your buffet counters.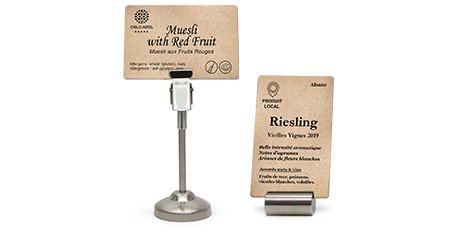 An alternative range to PVC (PLA/WOOD cards and paper cards) for specific uses.
The Edikio range of add-on accessories and consumables offer you a huge choice of different options to meet all your different needs:
Different formats of black or white cards: credit card and tricard format.
PLA/WOOD cards and paper cards that offer you an alternative to PVC for specific uses in black monochrome. 
Monochrome printer ribbons (white, black, red, blue, green, gold and silver).
Multiple different label backings in plastic or metal
Find the right holder for your tags
Browse our other

all-in-one card and label printing solutions
O