Testimonials
Discover testimonials from customers who have implemented our solutions in their business and who use it every day. Do you use one of our solutions? Would you like to share your experience? Contact us!

5 restaurants and 10 fast food outlets at Puy du Fou are equipped with Edikio Guest display labels to help visitors make their choice.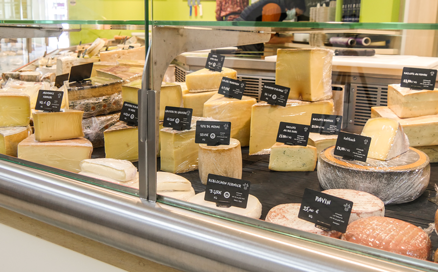 Thanks to the Edikio price tag solution, this cheese store has a harmonious display for its customers that is even drawing the attention of the other traders in the market!

La Chocolatine bakery relies on Edikio Price Tag for the labeling of its 250 products.
O