Our solutions for designing and printing
your price tags
Edikio Price Tag Solutions
Innovative and professional price tags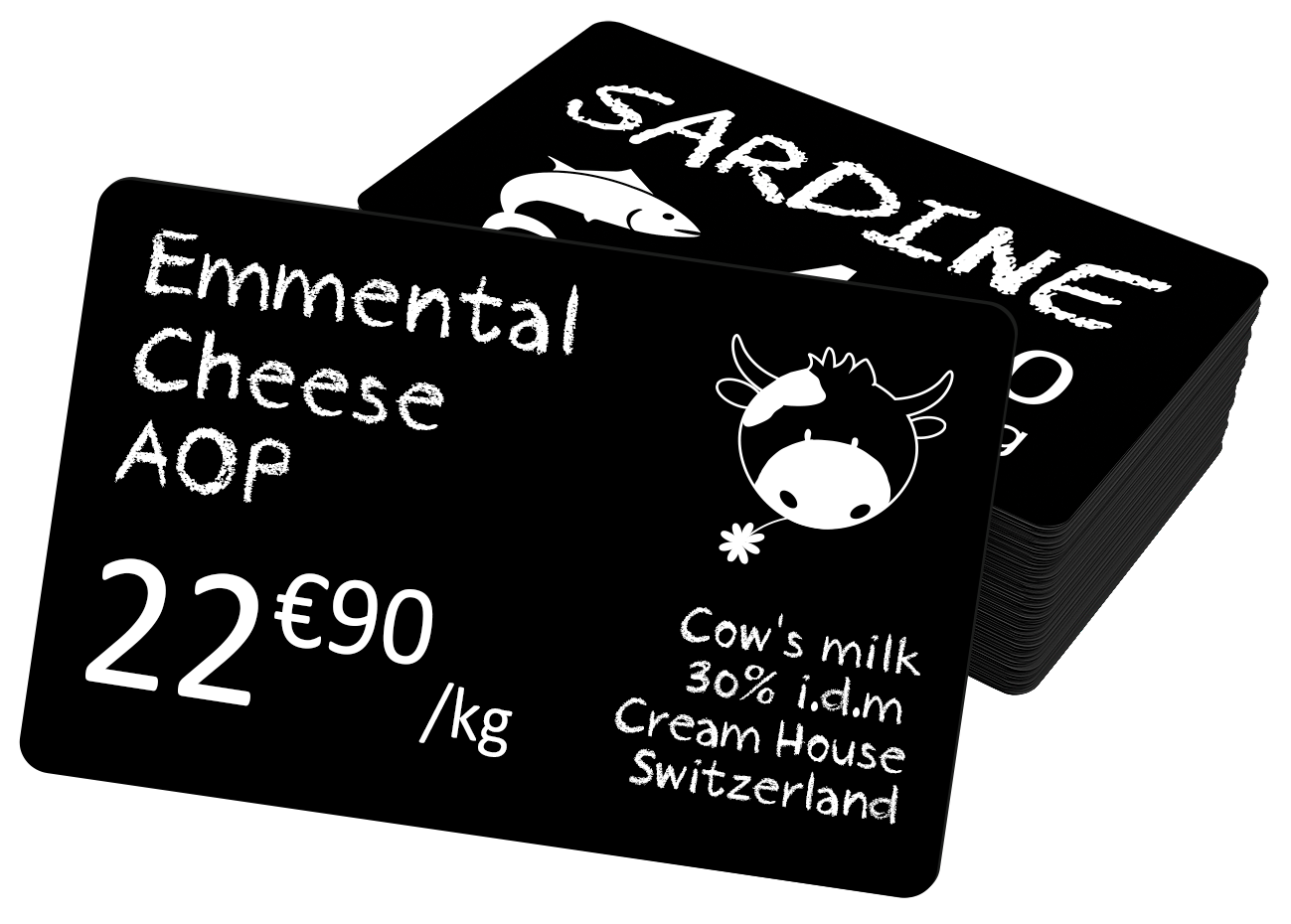 Enhanced brand image
Give your shelves a facelift with consistent, fully customizable price tags.

Prices updated quicker
Update and print your tags yourself on demand, in under 10 seconds and directly at store location.

Compliance with the applicable regulations
Easily display all the mandatory consumer information: origin, price, unit of measurement, ingredients, allergens, etc.

Dedicated for use in the food industry*
Easy to clean, resistant to cold and moisture, PVC cards are ideal to highlight your products on your fresh food sections.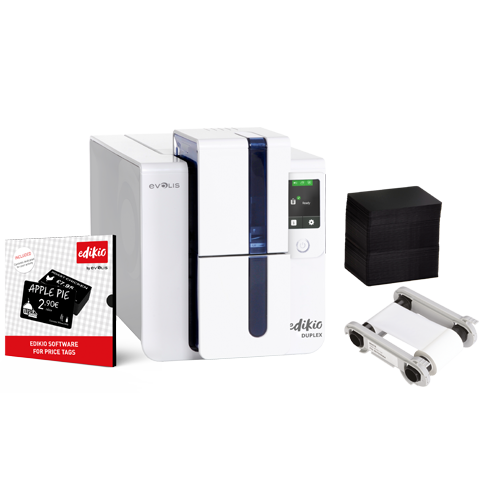 Three all-in-one solutions for professional price tags
Evolis offers complete solutions for creating and printing price tags quickly, efficiently, and economically.
Each Edikio Price Tag solution includes:
A plastic card printer
Dedicated software for creating and printing price tags
Printing ribbon and PVC cards dedicated for use in the food industry*
Choose the label solution that's right for your needs
Solutions that meet
businesses' needs
B
Watch our price tag printing solution video
Say goodbye to handwritten tags and stop wasting time printing onto paper and then laminating it. Join the many users who already benefit from our solutions: save time by printing attractive price tags on plastic cards in just a few seconds.
Get a free price tag printed with Edikio Price Tag!
Finding the label solution that's right for your needs
Answer some questions about your labeling needs and we'll recommend the best solution
Edikio Solutions – Details of Features
The most affordable solution for single-sided price tags

The flexible solution for labels on standard or long cards

The advanced solution for double-sided labels

Exclusive 'Edikio chalk' handwriting font

Import data from MS Excel + Graphical wizard

Color document management

Lock function to prevent unwanted changes

Front & back side card design management

Multiple users management

Printing in credit card format

Automatic printing on both sides

Feeder capacity (in cards - 30MIL)

25
50
100

Hopper capacity (in cards - 30MIL)

25
25
100

White ribbon – 500 prints

White ribbon – 1000 prints*

Black PVC cards in credit card format

100
100
200

Black PVC cards in long format

100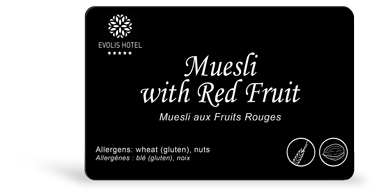 O