Client : Super U supermarket, France
Find out how the Les Justices branch of the "Super U" supermarket in Angers adopted the Price Tag solution to harmonize its display labeling.
The challenge: facilitate, harmonize and optimize the price tags' update
In the mass distribution field, the price fluctuation, the products' origin and the variation of supplies complicate price tags 'update for the food products.
In order to streamline the price tags' management, a supermarkets' director has set up an innovating solution.
Using the Primacy plastic card printer provides to the section's sellers many advantages to update on daily basis.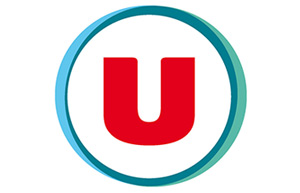 The answer: an ingenious dual-sided labeling system with Evolis Primacy
Very compact, the printer is set up close to the counter and provides an instant update. Thanks to the integrated database, Primacy provides an important time-saving where the modifications are computerized right before the printing.
The fish and seafood section uses dual-sided plastic cards:
Front:  Besides, the denomination of the product and the price, the display includes the scientific name of the fish in Latin, the fishing method used as well as the geographical fishing area; all of this in accordance with the European regulation.
Back: For the seller, many useful information can be printed such as a barcode or a price look up code for an immediate capture on the scale.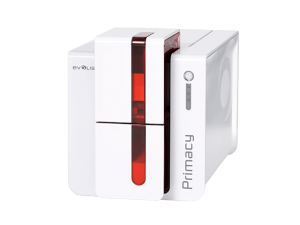 The result: responsiveness, time-saving and reinforced brand's image
The solution enables the teams a real time-saving every day, whether in the updating or in the tag's cleaning. The plastic card has a smooth surface that ensures a complete hygiene.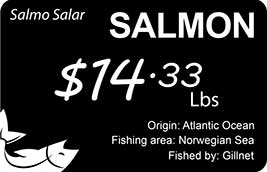 Edikio – Three new price tag solutions
In March 2017, Evolis has launched three new all-in-one solutions for price labeling on plastic cards that meet the diverse needs of small, independent food retailers up to large retail outlets.
All Edikio solutions are comprised of card design software, a card printer, blank plastic cards and a print ribbon, enabling cards to be printed quickly and independently onto a plastic card. Price tags can thus be created at any time, directly at the point of sale, individually or in batches.
Evolis offers three solutions adapted to the needs of all food retailers:
Edikio Access, the affordable solution for single-sided card printing in credit card format for small volumes.
Edikio Flex, the flexible solution for printing price tags in long format as well as credit card format to fit different display needs.
Edikio Duplex, the advanced solution for double-sided and high-volume card printing. The reverse side allows for the display of information dedicated to the sales staff.
The printer operates just as easily as an office printer. The plastic cards and the print ribbon included in the Edikio pack are installed in a single gesture.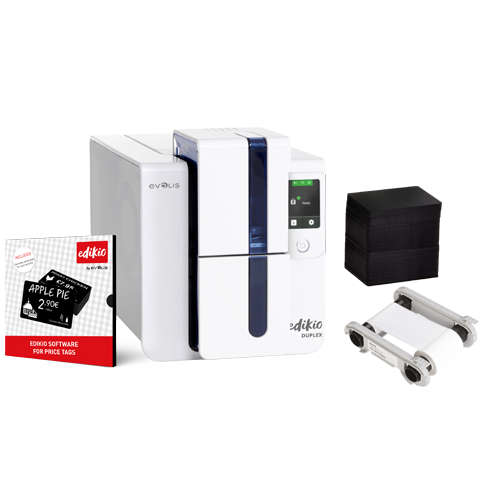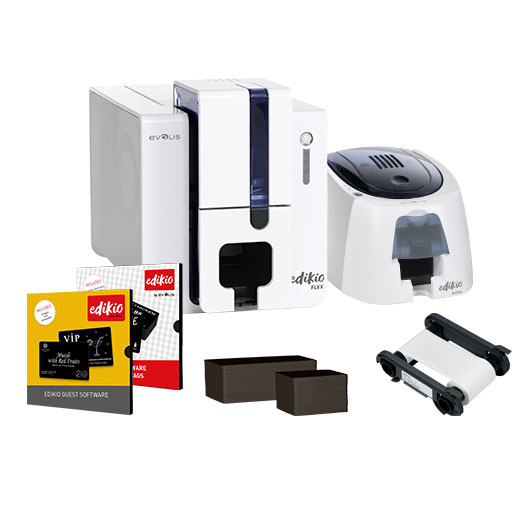 Our
all-in-one

labeling solutions

Edikio offers two ranges of all-in-one solutions to let you design and print attractive labels quickly and easily while cutting costs, all from the comfort of your store or establishment:
-    Price tags with our Price Tag solutions aimed at stores
-    Display labels with our Edikio Guest solutions aimed at hotels and restaurants

Our packs include:
A printer: single-sided our double-sided printing on standard-size or long-size cards
Plastic card design and print software
A printer ribbon and PVC cards designed especially for the food trade*
O
Discover other testimonies
O