Strengthen your brand image
Show your buffets off to their best by creating beautiful, professional display labels that showcase your offer. Personalize your labels with your logo and all the graphic components you like for a slick, premium finish.
Maximum flexibility
Enjoy total freedom by creating your own labels on an as-and-when basis direct from the comfort of your desk. In just 15 seconds, create a buffet card listing all your new dishes, or change details to suit the customer groups at hand.
Clear, comprehensive information
Provide all the clear buffet information your guests need to make quick and informed choices. Easily add product names, ingredients and allergens to comply with legislation - and all in several different languages, for an added helping of flawless customer service.
Fantastic formats
Sturdy and easy to keep clean, PVC cards are ideal for use in the food sector. Choose from among several different formats to ensure your buffet details are easy to read and understand.
Buffet labels

that contain all useful details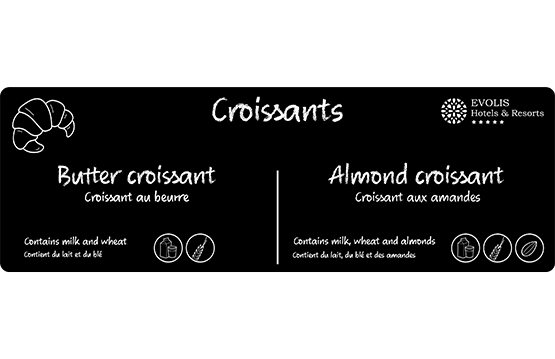 Buffet label Example 1 (150x50mm)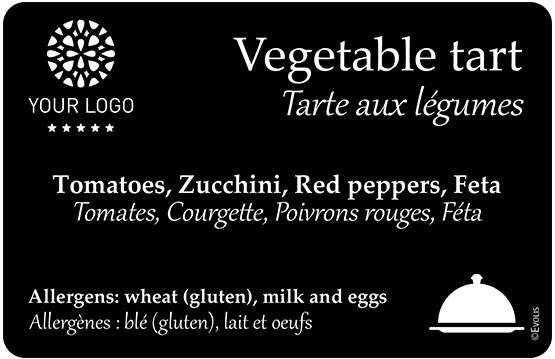 Buffet label Example 2 (85.6x54mm)
Watch the Edikio Guest video
Hotel owners and managers... quickly and easily lend your buffets a streamlined feel by creating and printing your own personalized labels. The Edikio Guest solutions give your buffets that perfect finishing touch, showcasing your dishes with elegant, premium labels that feel as high-end as your establishment.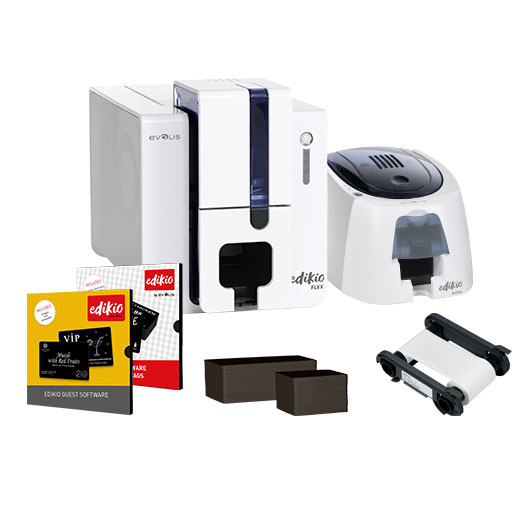 Our
all-in-one

labeling solutions

Edikio offers two ranges of all-in-one solutions to let you design and print attractive labels quickly and easily while cutting costs, all from the comfort of your store or establishment:
-    Price tags with our Price Tag solutions aimed at stores
-    Display labels with our Edikio Guest solutions aimed at hotels and restaurants

Our packs include:
A printer: single-sided our double-sided printing on standard-size or long-size cards
Plastic card design and print software
A printer ribbon and PVC cards designed especially for the food trade*
O
They adopted
our solutions
Create
all other types of cards and badges

you need

Use Edikio Guest solutions to create any type of personalized badge and label you might need. See return on your investment in record times while improving the customer experience.
Event cards
VIP cards
Room access cards
Service access cards
Price tags for your stores
Luggage tags
Staff badges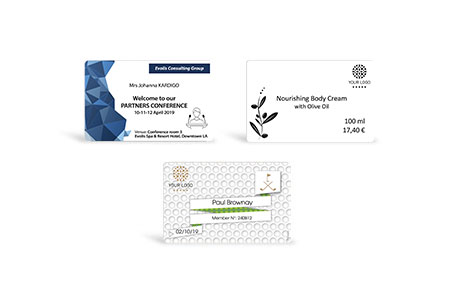 O