Edikio printers by Evolis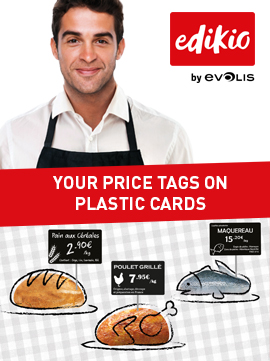 Edikio:
Your Price Tags on Plastic Cards
2017 marks the launch of Edikio price tag solutions. Edikio solutions by Evolis offer you everything you need to create attractive price tags quickly, efficiently, and economically. Whether you're an independent shopkeeper, department manager, or supermarket manager, you'll be impressed by the ease of use and the performance of our solutions, as well as the originality and quality of labels printed on plastic cards.
Evolis:
The world leader for card printers
Created in 2000, the Evolis group designs, produces, and markets a complete range of plastic card personalization solutions designed for the identification of people and goods. Our core business is the design and production of plastic card printers for various sectors: businesses, healthcare, education, transportation, leisure, banks, and even governments.
This expertise has enabled us to develop price tag solutions perfectly adapted for professionals in retail. Based in Angers (France), with subsidiaries in Miami and Boston (United States), Singapore, Shanghai (China), Tokyo (Japan) and Mumbai (India), the Evolis group employs over 350 people around the world and its solutions are distributed by more than 400 partners in 140 countries.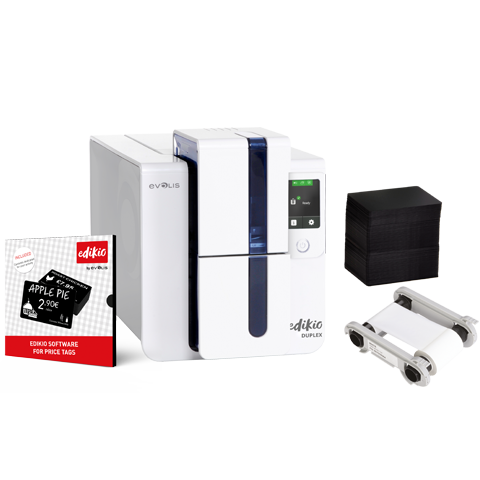 Expertise recognized by
more than 7,000 retailers
Evolis price tag printers benefit from the company's expertise and the quality of products manufactured in France in our ISO 9001-certified production plant.
Thousands of retailers have already adopted Edikio solutions by Evolis to create and print their price tags. Join them!