Enhance your buffets and make all the personalized cards you need
Edikio Guest solutions

Enjoy labeling that mirrors your brand image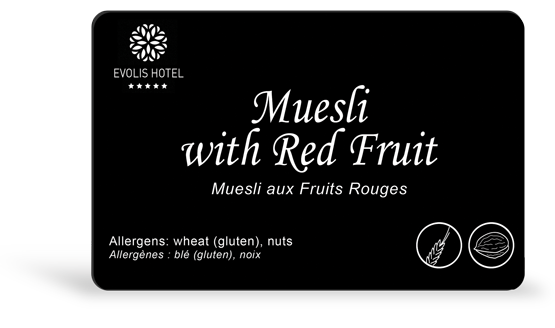 Stronger brand image
Create visually-appealing, professional display labels that match your establishment's brand image and heighten your visual identity.

Clear, comprehensive information
Provide all the information your clients need and help them make fast, informed choices: product names in their languages, ingredients, allergens, etc.

Complete flexibility
Enjoy total independence by creating your own display labels in a matter of minutes, from the comfort of your desk.

Hygienic and high quality
Hygienic, sturdy and easy to keep clean, these PVC cards are particularly well suited to establishments that serve food.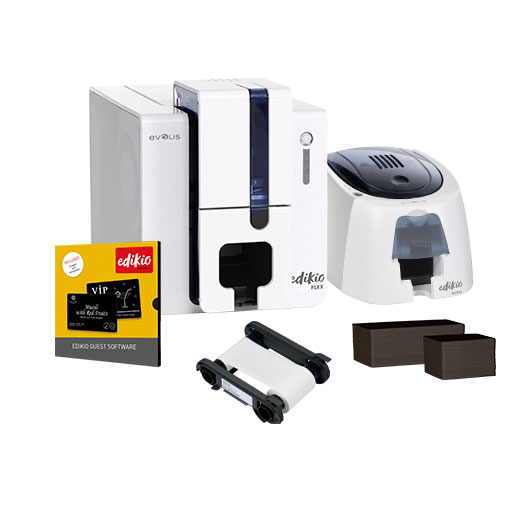 Edikio Guest solution


Two all-in-one packs to get you started designing and printing your own plastic card labels

Edikio Guest saves you time and money with two packs for efficiently designing and printing your own display labels and every other kind of plastic card you might need, all from the comfort of your office. The Edikio Guest Access and Edikio Guest Flex packs each include:
A label printer for creating single-sided labels
Design software
A printer ribbon and credit card-sized or long-format PVC cards

Choose the right label solution for your needs
Create all your badges and cards
Thanks to Edikio Guest solutions, print your personalized badges and labels in a matter of clicks. See return on your investment in record time while providing clients and customers with all the information they need on your services.
B
Watch the Edikio Guest video
Calling all hotel and restaurant owners... Give your buffets that super sleek feel and show off the dishes you offer with Edikio Guest. Our solution lets you design and print your own elegant, premium labels quickly and easily.
Get a free card printed with Edikio !
Find the right labeling solution for you
Answer these questions on your labeling needs to find out which solution is right for you
Edikio Solutions – Details of Features
For labels and cards in black and white

For labels and cards in different formats

Over 200 buffet label and card templates

Enjoy access to over 350 images

Lock down card templates to prevent any changes

without a password
with a password

Import information from an MS Excel file

Reuse details from databases in other documents you may have created with Edikio Guest

Prevent duplicate information when reimporting from databases with Edikio Guest

Manually print double-sided cards using the software

Credit card format (Measurements 85.6 x 54 mm)

Long format printing (Measurements 120 x 50 mm and 150 x 50 mm)

Load capacity (in number of cards) (Credit card format – thickness 0.76 mm)/Long format – thickness 0.50 mm)

25
Credit card format carte de crédit : 50
Long format : 75

Output capacity (in number of cards - 30 MIL)

25
25

White ribbon - 500 copies

White ribbon - 1,000 copies*

Black PVC credit card format cards (Measurements 85.6 x 54 mm)

100
100

Black PVC long format cards ( Measurements 150 x 50 mm)

100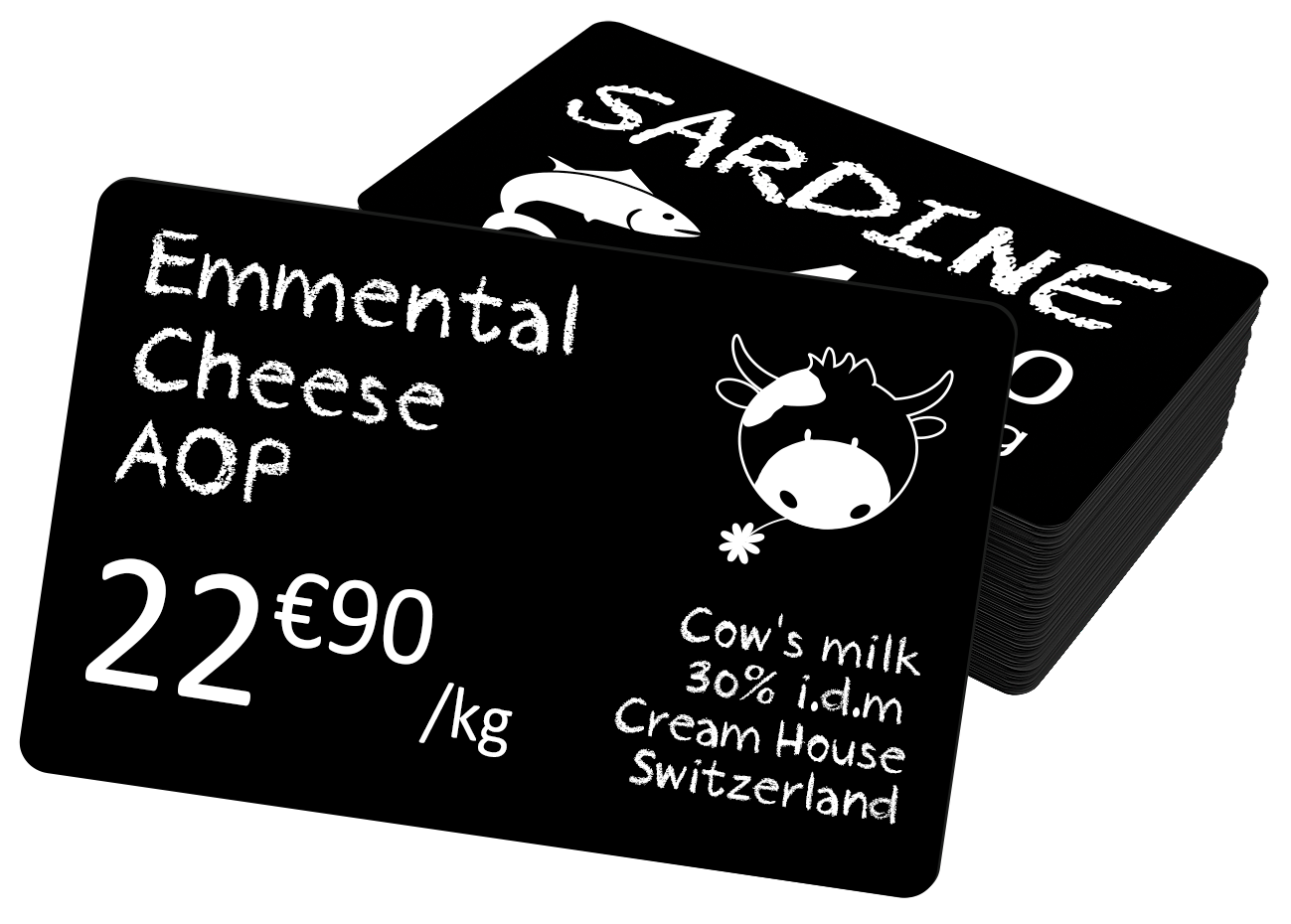 O