Original, professional display labels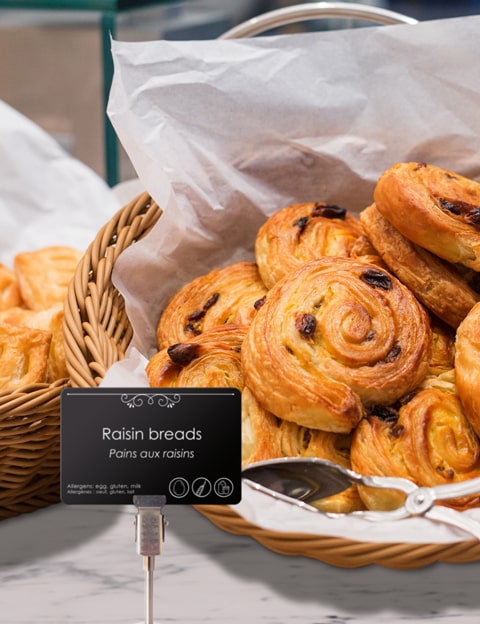 Retailers:

Professional, personalized price tags

of consumers say it is important to get transparency about what is in their food and how it is made.
Hotel and restaurant owners:

Buffet labels in your brand image

of hotel guests prefer labels for each dish rather than a general buffet display.
Get a free label printed with Edikio!
Check out the professional finish, quality and style of our plastic card labeling solution for yourself. Whether retailer or hotelier, you'll receive a free label template printed with Edikio.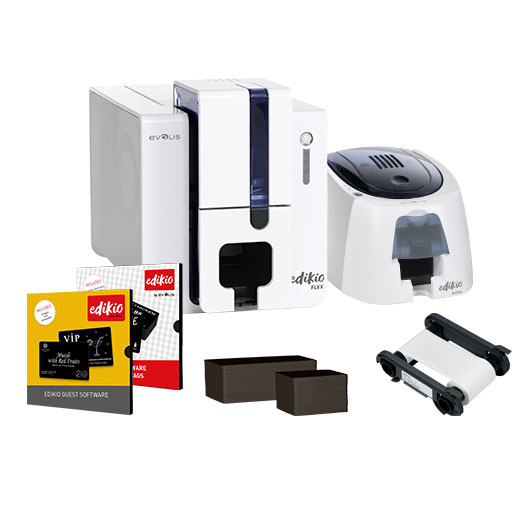 Our
all-in-one

labeling solutions

Edikio offers two ranges of all-in-one solutions to let you design and print attractive labels quickly and easily while cutting costs, all from the comfort of your store or establishment:
-    Price tags with our Price Tag solutions aimed at stores
-    Display labels with our Edikio Guest solutions aimed at hotels and restaurants

Our packs include:
A printer: single-sided our double-sided printing on standard-size or long-size cards
Plastic card design and print software
A printer ribbon and PVC cards designed especially for the food trade*
O
The benefits of


plastic card labeling solutions

Clear product information

Support adapted to your world



Easy to use and versatility
Spotlight on
Each industry, each type of business, and each country has its own standards and regulations that must be met to provide the safest possible experience for consumers.
2 new scoring and allergen management tools, new card templates and much more: discover now the 2.2.0 version of Edikio Price Tag software
The Portman Ritz-Carlton hotel has chosen the Edikio Guest labels solution to fulfill the need to efficiently produce high- quality labels without relying on external suppliers.
T
O