Original, professional display labels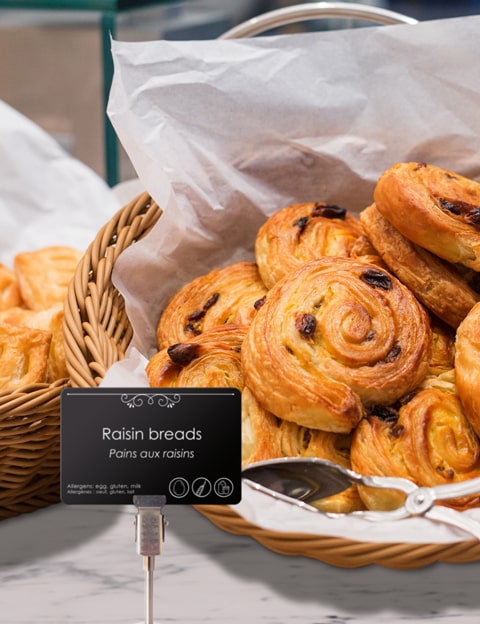 Retailers:

Professional, personalized price tags

of consumers say it is important to get transparency about what is in their food and how it is made.
Hotel and restaurant owners:

Buffet labels in your brand image

of hotel guests prefer labels for each dish rather than a general buffet display.
Get a free label printed with Edikio!
Check out the professional finish, quality and style of our plastic card labeling solution for yourself. Whether retailer or hotelier, you'll receive a free label template printed with Edikio.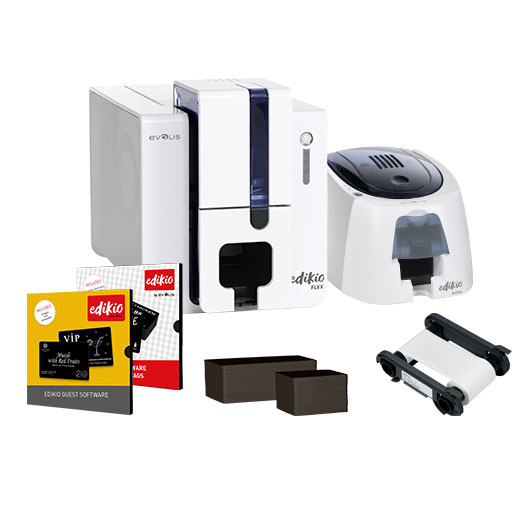 Our
all-in-one

labeling solutions

Edikio offers two ranges of all-in-one solutions to let you design and print attractive labels quickly and easily while cutting costs, all from the comfort of your store or establishment:
-    Price tags with our Price Tag solutions aimed at stores
-    Display labels with our Edikio Guest solutions aimed at hotels and restaurants

Our packs include:
A printer: single-sided our double-sided printing on standard-size or long-size cards
Plastic card design and print software
A printer ribbon and PVC cards designed especially for the food trade*
O
The benefits of


plastic card labeling solutions

Clear product information

Support adapted to your world



Easy to use and versatility
Spotlight on
Attracting and retaining consumers in physical stores is one of the major objectives of a local business. To do this, the customer journey in your bakery must be designed to win over your customers and facilitate their decisions. From a beautiful storefront to the interior layout, as well as the general atmosphere, everything must be conceived so that your customers, both regulars and passers-by, will want to walk through your door and—most importantly—buy your products!
Our new PLA/WOOD cards offer you another alternative to PVC for your labels and personalized cards! With their reduced environmental impact and their attractive natural wood look, they are suitable for many uses and offer multiple customization options with our Edikio Guest and Edikio Price Tag software. They are also tested and validated by the R&D and Quality departments at Evolis, so you are guaranteed a high quality, professional result.
This four-star hotel is improving its efficiency with Edikio Guest and is now printing its own customized buffet tags to reflect the hotel's image.
T
O