Original, professional display labels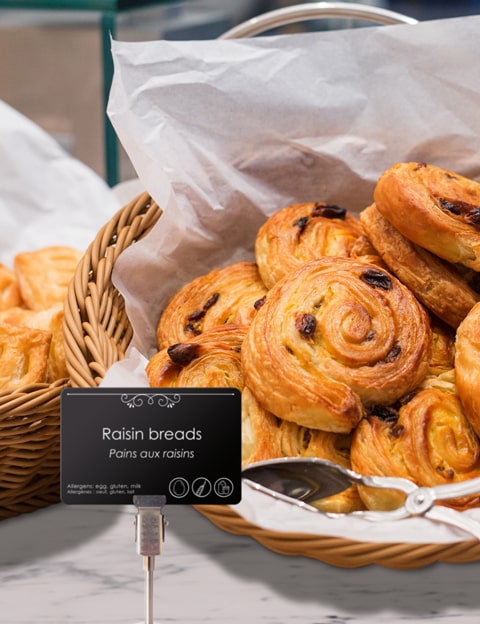 Retailers:

Professional, personalized price tags

of consumers say it is important to get transparency about what is in their food and how it is made.
Hotel and restaurant owners:

Buffet labels in your brand image

of hotel guests prefer labels for each dish rather than a general buffet display.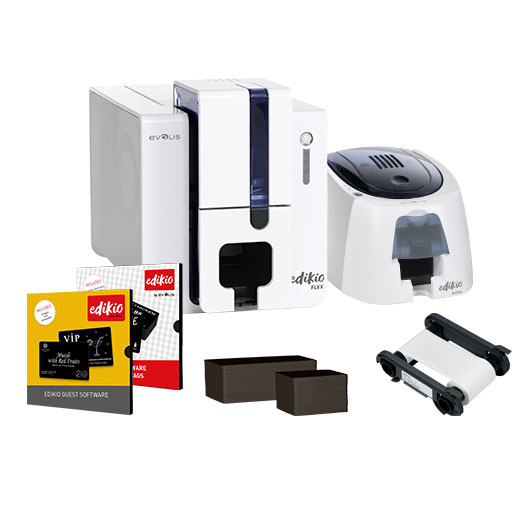 Our
all-in-one

labeling solutions

Edikio offers two ranges of all-in-one solutions to let you design and print attractive labels quickly and easily while cutting costs, all from the comfort of your store or establishment:
-    Price tags with our Price Tag solutions aimed at stores
-    Display labels with our Edikio Guest solutions aimed at hotels and restaurants

Our packs include:
A printer: single-sided our double-sided printing on standard-size or long-size cards
Plastic card design and print software
A printer ribbon and PVC cards designed especially for the food trade*
O
The benefits of


plastic card labeling solutions

Clear product information

Support adapted to your world



Easy to use and versatility
Spotlight on
A price card, as the name suggests, is a small card showing the price of a product. Beyond this simple function, however, the price card actually plays a very important role in influencing buyer behavior, determining how a product is perceived by passing shoppers.
Thanks to the fully customized solution for wine professionals, Carviresa Cellers has easily transformed the labeling in its stores for a more professional result. 
T
O