Enhanced store aesthetic
Strengthen your point of sale and differentiate yourself with professional and elegant labeling. Personalize your presentation tags with your logo and graphic elements of your choice for consistent branding.
Clear and complete information
Readable, informative price tags add value to your products by displaying the desired information in a personalized way: price, vintage, grape variety, advice, new products, local products, etc.,
Flexibility, Speed and Independence
Instantly print your own presentation tags on premesis in less than 15 seconds, according to your needs.
Multi-purpose
Make your investment more profitable by using Edikio Price Tag to create all the badges and cards related to your business activities: regional signage, gift vouchers, loyalty cards, employee badges and tasting invitations.
Display all the useful information on your
tags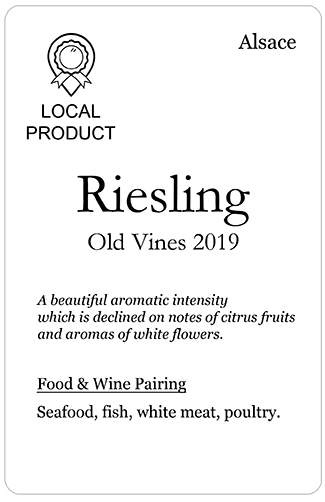 Front (customer information) 1st example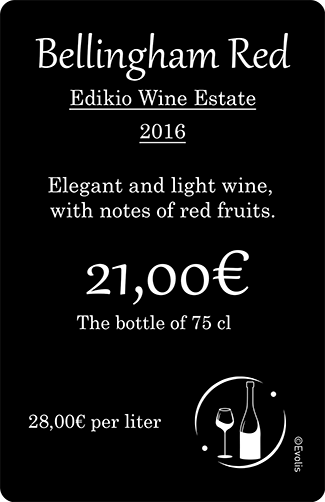 Front (information for customers) 2nd example
Discover our label printing solutions on video
Watch the video testimony of a wine merchant who adopted the Edikio Price Tag solution to issue price tags directly at his point of sale.
Qualitative and professional, the new labeling allows to enhance the value of the products and to bring to the customers a first level of information thanks to a fully customizable support.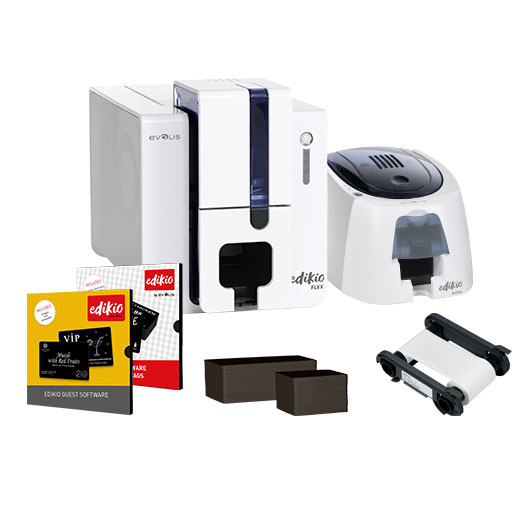 Our
all-in-one

labeling solutions

Edikio offers two ranges of all-in-one solutions to let you design and print attractive labels quickly and easily while cutting costs, all from the comfort of your store or establishment:
-    Price tags with our Price Tag solutions aimed at stores
-    Display labels with our Edikio Guest solutions aimed at hotels and restaurants

Our packs include:
A printer: single-sided our double-sided printing on standard-size or long-size cards
Plastic card design and print software
A printer ribbon and PVC cards designed especially for the food trade*
O
They adopted
our solutions
Edikio Price Tag, solutions designed for wine and spirits retailers
Edikio Price Tag offers you an innovative all-in-one solution, designed to meet the labeling needs of your business:
But Edikio Price Tag is not limited to the printing of price tags! Maximize your investment by issuing all the badges and cards for your business: regional signage, gift vouchers, loyalty cards, employee badges and tasting invitations.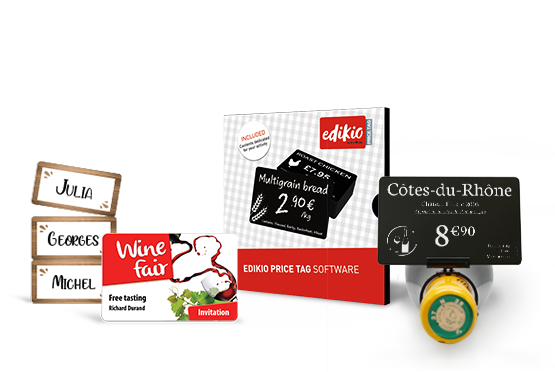 O