This four-star hotel is improving its efficiency with Edikio Guest and is now printing its own customized buffet tags to reflect the hotel's image.
The challenge: Efficiently create customized buffets tags which reflect the four-star establishment's image
The Nantes Radisson Blu is a four-star hotel boasting 142 rooms and is located in the city's old courthouse. The hotel's laminated, paper breakfast buffet tags had become an issue:
They deteriorated quickly.
They didn't fully label the products.
The tags were unprofessional and inconsistent with one another.
The buffet's esthetics thus did not reflect the image of a four-star establishment, and replacing the tags every day wasted a considerable amount of time for the teams.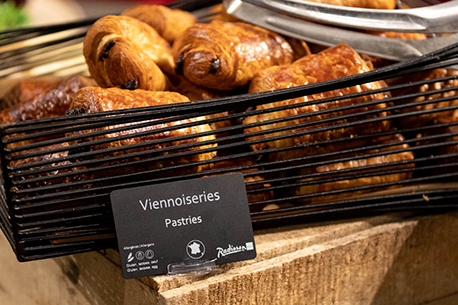 The solution: Edikio Guest Flex and its software which is fully adapted to the needs of the hospitality industry
Mr. Robert, the hotel restaurant manager, was immediately drawn to the practical and esthetic benefits of using the Edikio Guest Flex. Since early 2019, the hotel's staff has been able to make and print their own breakfast buffet tags. Edikio Guest's ease of use and its software features, included in the solution, meet all the needs of this four-star hotel. Employees can use a template to make and print all the other buffet cards. This saves a lot of time in comparison to making paper tags since the Nantes Radisson Blu now only has to reprint an average of one card per week. It also allows the hotel to customize all tags with its logo.
The result: The breakfast buffet products were showcased. New uses to come!
Nowadays, all products displayed on the hotel's breakfast buffet have their own tag. Each tag displays:
the product's name in French,
its translation in English,
icons,
allergen information and 
the hotel's logo.
They perfectly meet the needs of international guests, and the establishment's regulars appreciate the clear information provided by the new, easy-to-read, simple yet effective tags.
Thanks to the feedback on its breakfast, the Radisson Blu is now using the Edikio Guest Flex printer to make tags for its lunch buffets as well. The hotel also plans to profit from this investment by printing its personalized offers as elegant VIP cards which will placed directly in guests' rooms.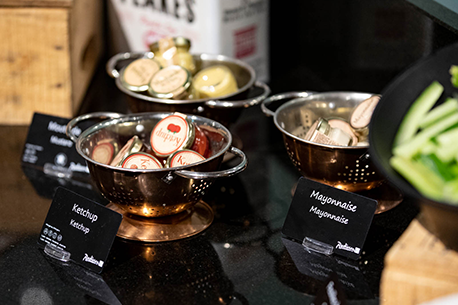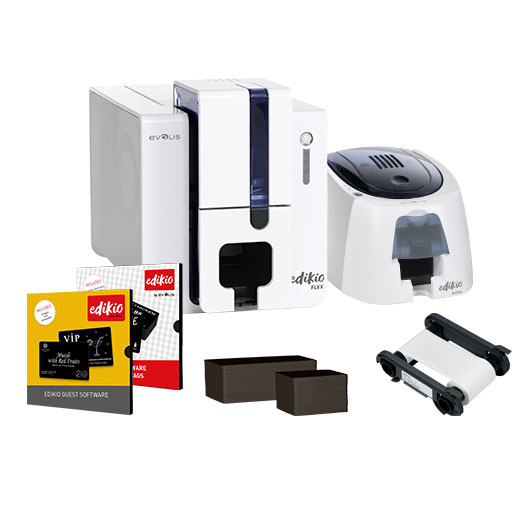 Our
all-in-one

labeling solutions

Edikio offers two ranges of all-in-one solutions to let you design and print attractive labels quickly and easily while cutting costs, all from the comfort of your store or establishment:
-    Price tags with our Price Tag solutions aimed at stores
-    Display labels with our Edikio Guest solutions aimed at hotels and restaurants

Our packs include:
A printer: single-sided our double-sided printing on standard-size or long-size cards
Plastic card design and print software
A printer ribbon and PVC cards designed especially for the food trade*
O
Discover other testimonies
O