What makes Edikio Price Tag Software a real innovation for retailers?

Part of Evolis' Edikio solutions for fresh products labelling, Edikio Price Tag Software is the only price tag management software designed for retailers like:
Bakers,
Butchers,
Cheesemongers,
Supermarkets,
Caterers …
Manage your price tag information easily  
Price tags creation and updates are made easy thanks to pre-made tag layouts and databases, customizable to your store needs.  
A customized price journal
The import of your own Excel file gathering your product information is possible but you can also build your own database from scratch into the software.
If you do take the option to import your Excel file, rest assured, there is an option for an automatic refresh from your Excel file. That way, anytime an update will be detected in your Excel file, the information will also be updated within Edikio Price Tag Software.
Efficient management and search tools
The way you organize your items is up to you. You can sort out your products by:
Categories : like you do in real life
Sub-categories : in case you manage several product areas (available from the "Standard edition")
And if you want to find any information regarding a product in the software you can use the search tool to retrieves the item(s) you're looking for with either:
A PLU
A keyword
The "updated prices only" option if you want to find the items which have been updated since the last time you have print them.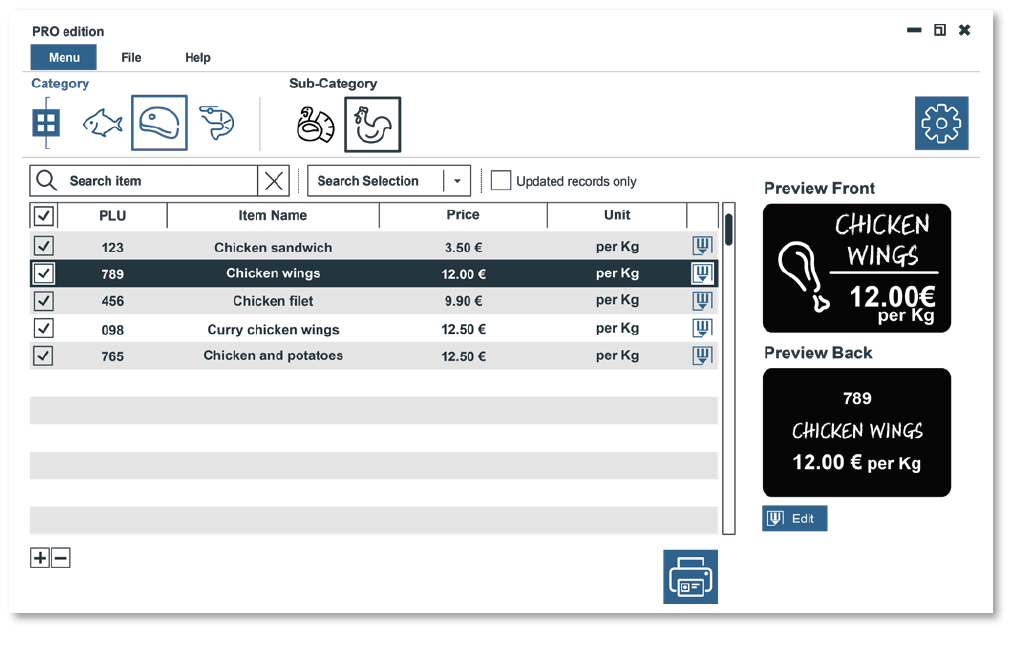 Benefits from a user-friendly software  
Edikio Price Tag Software is designed to be easy to use, even for beginners. It allows you to:
Edit your items information directly inside the software.
Preview your tags in real-time: as it will be printed.
Easily setup your product categories/sub categories step by step, thanks to a wizard.
Edit your tag layout thanks to the provided design tools. It will help you make aesthetic price tags easily.

Get started quickly with rich and customizable contents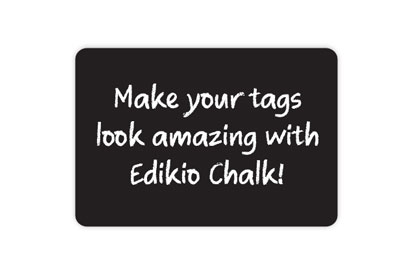 Whatever your store type is: bakeries, butcher shops, cheese shops, fish shops or caterer; Edikio Price Tag Software comes with rich contents dedicated to your activity. From the credit size format to the double-tag format the software provide you a variety of layouts.
When it comes to the customization of your tags, Edikio Software gives you all the tools you need to do it. Edikio Price Tag Software provide you with a sample list of products, a dedicated Edikio chalk font and a variety of over 300 images to customize your tags easily and create harmony across all your shelves.
Find the Edition that's right for you