The Challenge: Harmonizing price labeling by saving time
Le Grenier à Pain has more than thirty bakeries in France and abroad. To label the products, the management used to call on various suppliers, or handwrite the information on the price tags.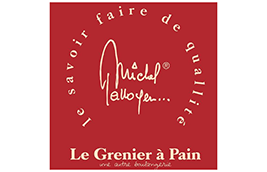 The solution: Edikio from Evolis has been printing price tags in-store
Having noticed the many advantages offered by the Evolis solutions, the CEO of Grenier à Pain, Michel Galloyer, has installed Edikio printers with card personalization software in several bakeries in France: plastic price tags guarantee a homogeneous and professional image of the brand while leaving the possibility to personalize the text, a not insignificant advantage since not all bakeries sell the same products.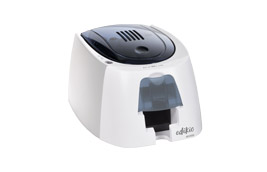 The result: Considerable time savings for shops
Now that the staff is used to the systems, the time saving is huge and the ability to clean labels with water guarantees perfect hygiene.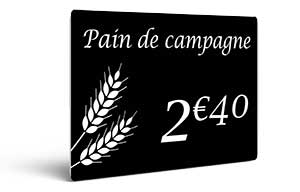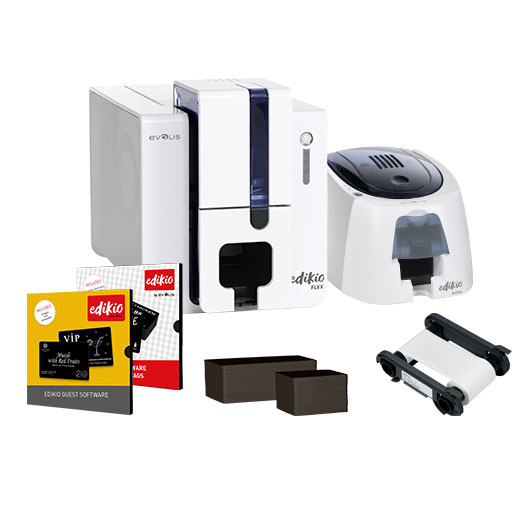 Our
all-in-one

labeling solutions

Edikio offers two ranges of all-in-one solutions to let you design and print attractive labels quickly and easily while cutting costs, all from the comfort of your store or establishment:
-    Price tags with our Price Tag solutions aimed at stores
-    Display labels with our Edikio Guest solutions aimed at hotels and restaurants

Our packs include:
A printer: single-sided our double-sided printing on standard-size or long-size cards
Plastic card design and print software
A printer ribbon and PVC cards designed especially for the food trade*
O
Discover other testimonies
O