Edikio Flex

Price tag solution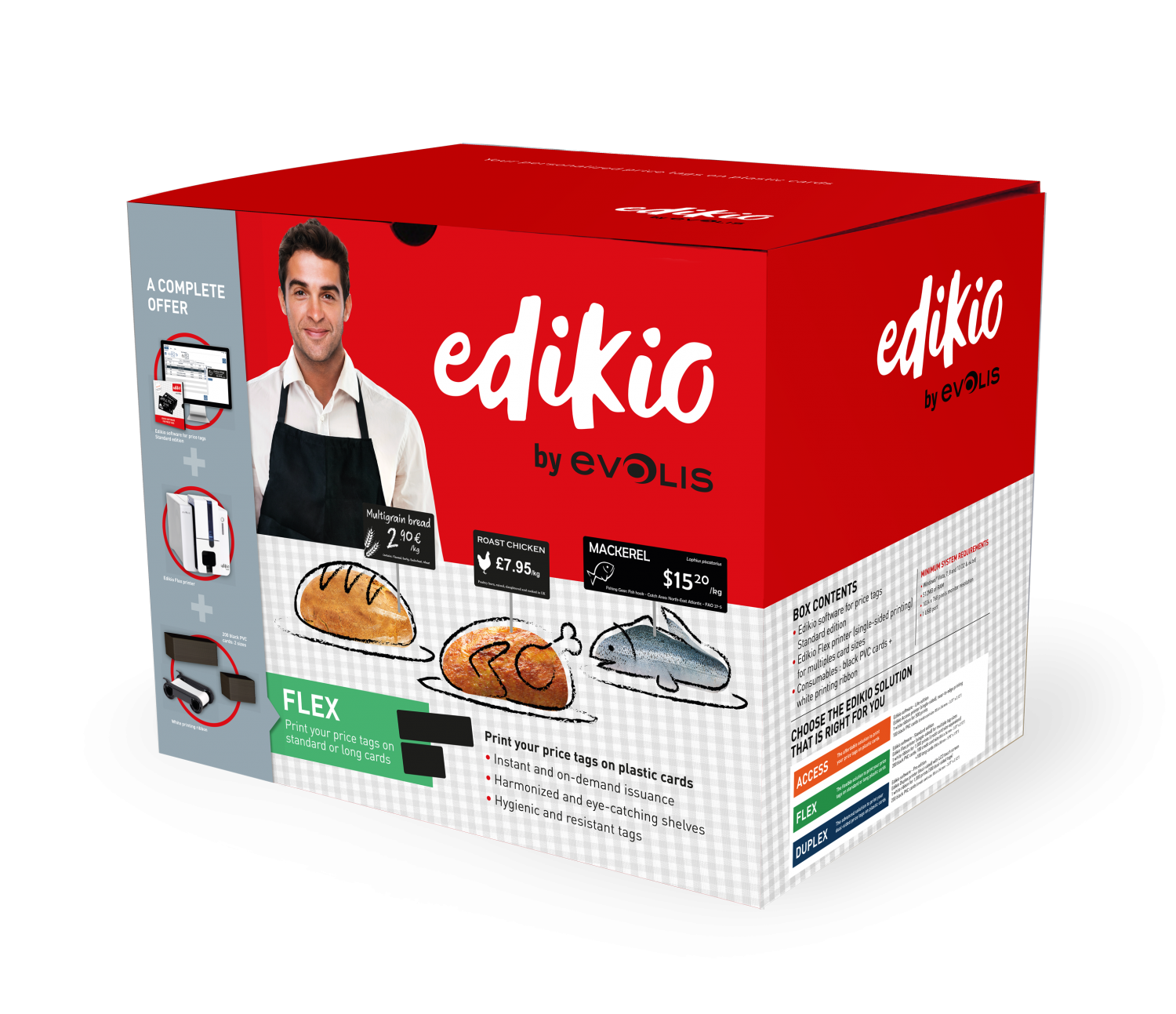 The flexible all-in-one solution for creating and printing your price tags on plastic cards in standard (credit card) or long format.
Ideal for adapting to different display requirements.
Features of the solution
Tags in standard and long format
Dedicated software for price tags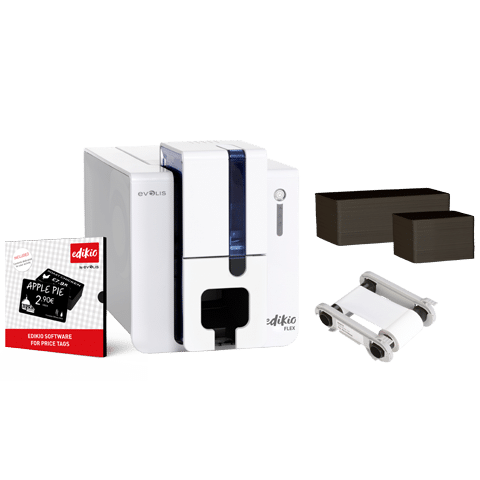 USB and Ethernet connection
Advantages

Prints tags in standard (credit card) or long format

Print a tag in about 15 seconds

Easy to use but can be adapted to suit more advanced needs
Video presentation of the solution
The Edikio Flex solution is made up of:
A software for creating and printing

price tags

The Standard version of the Edikio software means you can customize your price tags easily by adding your product information, your logo, and your font. Designed to make it easier to create and print single-sided price tags in credit card and long format, the software includes:
Several customizable tag templates based on the product sold (fish, meat, bakery counter, etc.)
A library of images to maximize the customization of your price tags 
An exclusive "chalk" font to give your display stands an authentic look
Connection to your Excel databases to make it easier to update and track your prices
File management made easier by detection of the most recently updated items
Option to protect access to the software with a password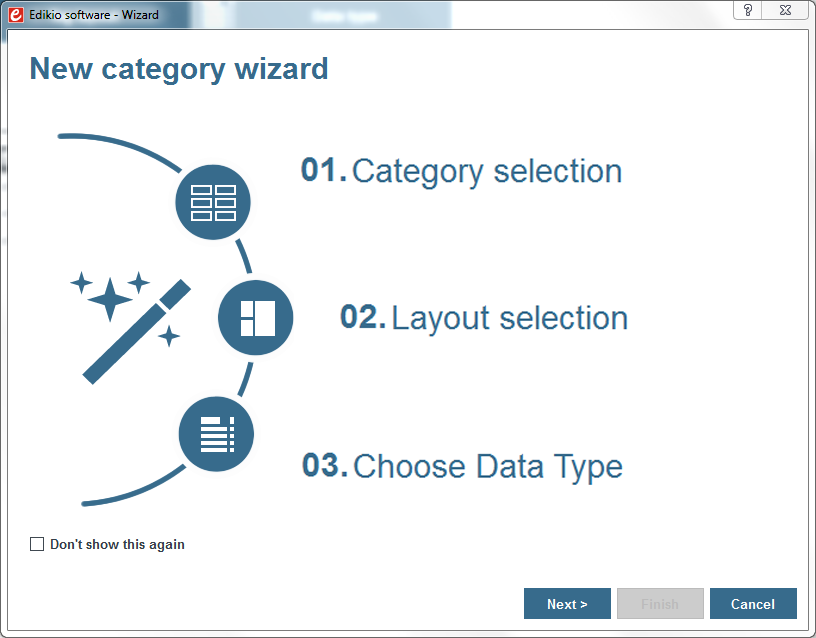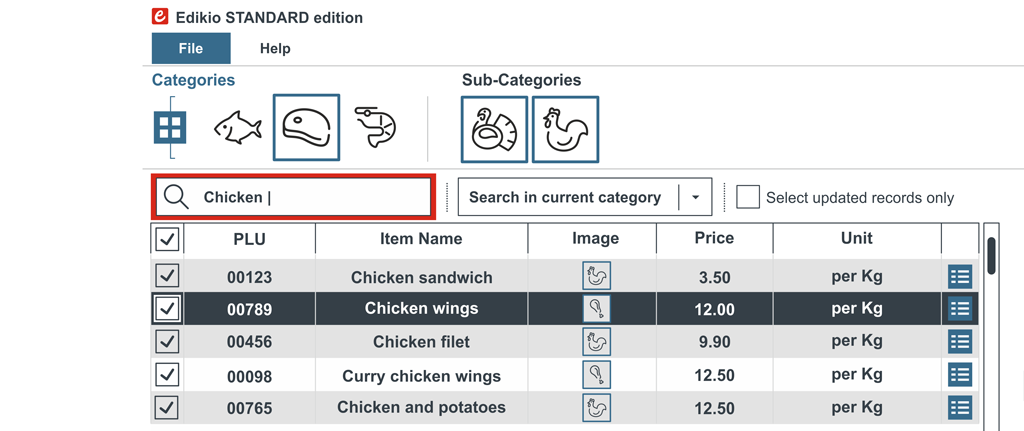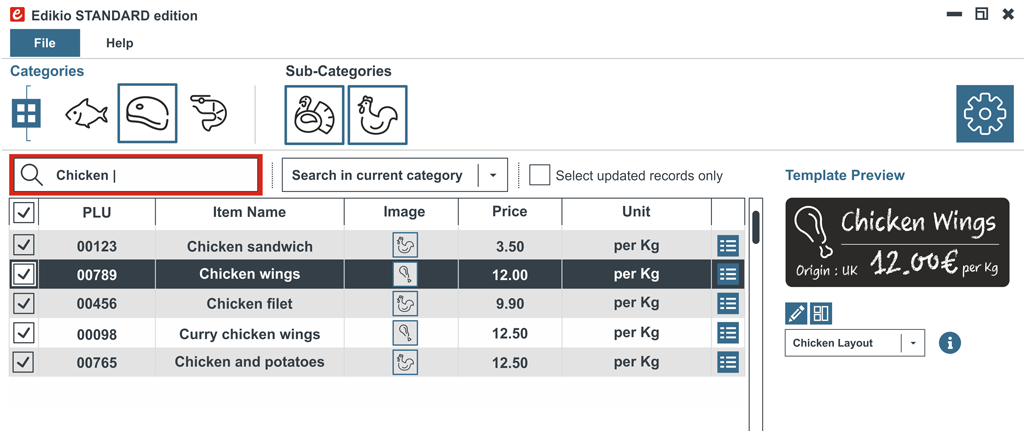 Provides an assistant allowing the creation of tag templates step by step
Category management allows you to differentiate your tag templates by product type
The preview facilitates and optimizes the creation and printing of your price tags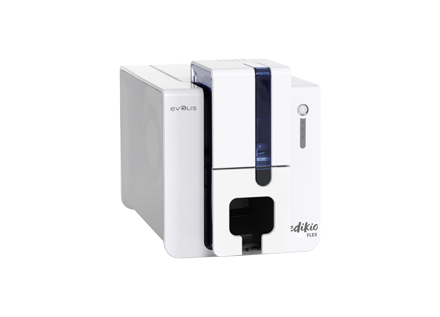 Ideal for printing tags in standard (credit card) and long format
A tag printer
Capable of managing one or several tag formats, the Edikio Flex printer prints professional-quality, single-sided tags. It's as easy to use as a standard office printer. With all the benefits of the experience and proven quality control of Evolis, the Edikio Flex printer guarantees optimal functioning and a perfect result.
Made in France in an ISO9001-certified factory
Eco design: prolonged standby mode and reduced electricity consumption
2-year warranty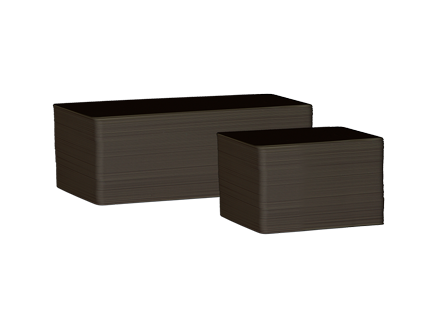 200 black plastic cards
Spark customer interest with attractive tags. Compatible with food contact, our price tags are easy to clean and resistant to cold and moisture. The long card format allows you to add more information to your price tags or increase the size for better legibility.
200 black PVC cards (100 in credit card format and 100 in long format)
Dimensions for credit card format: 85.6 x 54 mm - 0.76 mm thick
Dimensions for long format: 150 x 50 mm - 0.50 mm thick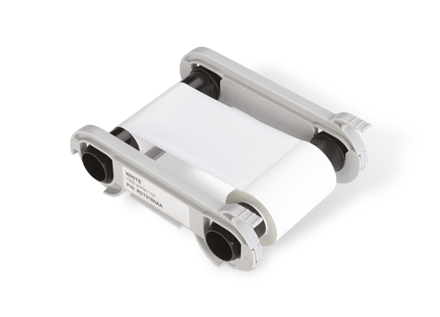 White ribbon for printing on black cards
The print ribbon
ISEGA certified, our white ribbons are compatible with food contact. The quality of their ink gives your price tags a professional look. The long-lasting ribbon enables 1000 price tags to be printed in credit card format.
A range of accessories and consumables for this solution
A wide range to meet all your customization needs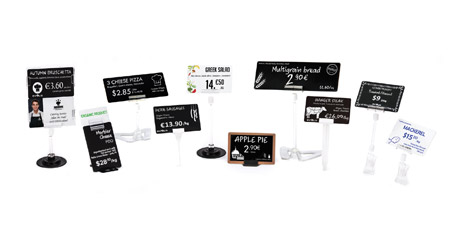 A wide range of accessories is available separately to meet all your needs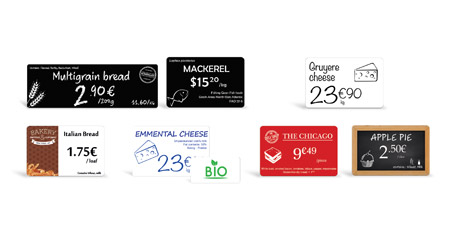 Various combinations possible thanks to our complete range of cards and ribbons
Edikio offers a wide range of consumables and accessories to meet all your needs:
Tag holders: adapted to your business, our accessories (magnetic, on stands or on spikes, dual-card, etc.) ensure the perfect display for your price tags on your shelves.
Cards in various formats and colors: credit card format, thirds of cards or long cards available depending on the color of the tag (white tag, black tag or colored tag).
Monochrome print ribbons (white, black, red, green or blue) for printing varied or colored price tags for all the other cards you need for your business (staff badges, loyalty cards, invitations, etc.).
Discover our other
all-in-one price tag solutions