Edikio Access

Price tag solution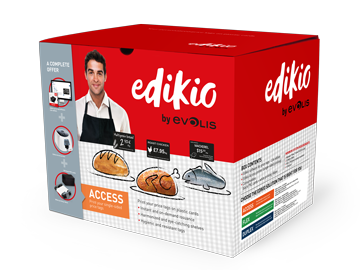 The most affordable all-in-one solution for creating and printing your price tags on plastic cards.
Ideal for printing small volumes of single-sided price tags.
Features of the solution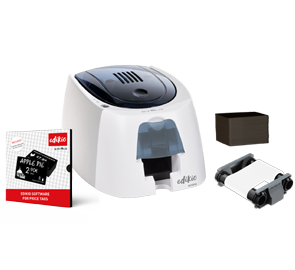 Dedicated software for price tags
Advantages


Print a price tag in about 15 seconds

Everything you need to create and print your price tags easily yourself
Video presentation of the solution
The Edikio Access solution is made up of:
A software for creating and printing price tags
The Lite version of the Edikio software is designed to make it easier to create and print single-sided price tags. It means you can customize your price tags by adding your product information, your logo, and your font. It also includes:
A wide range of customizable tag templates based on the product sold (fish, meat, bakery counter, etc.)
A library of images to optimize the customization of your price tags
An exclusive "chalk" font for an authentic look
A connection to Excel databases to make it easier to update and track your prices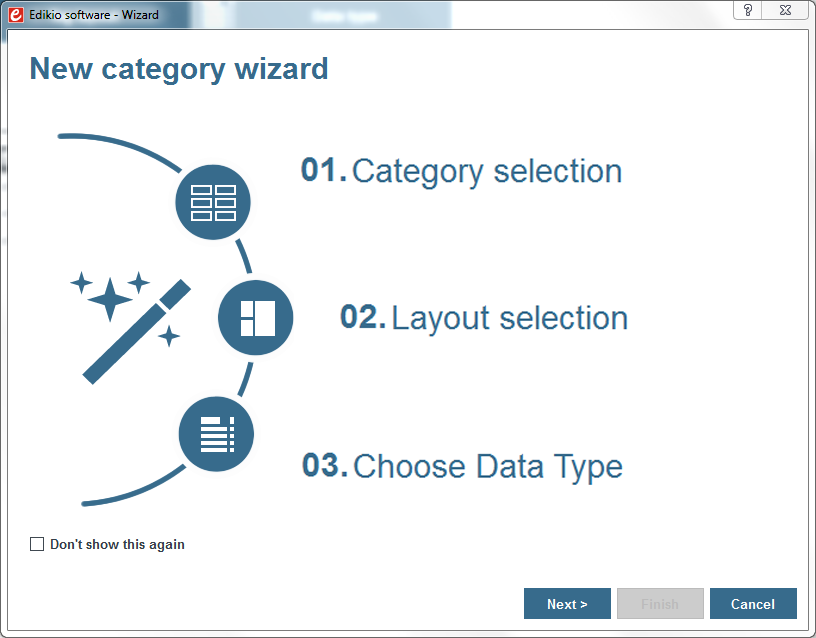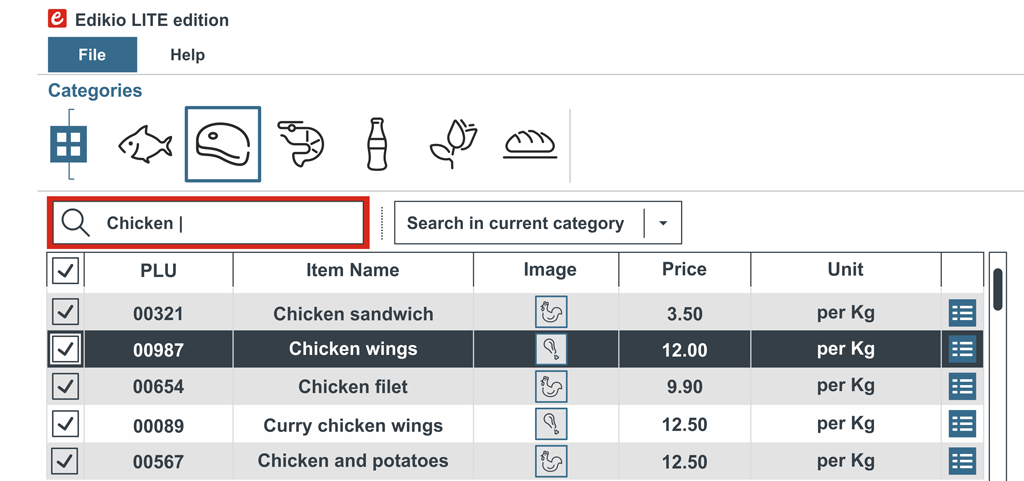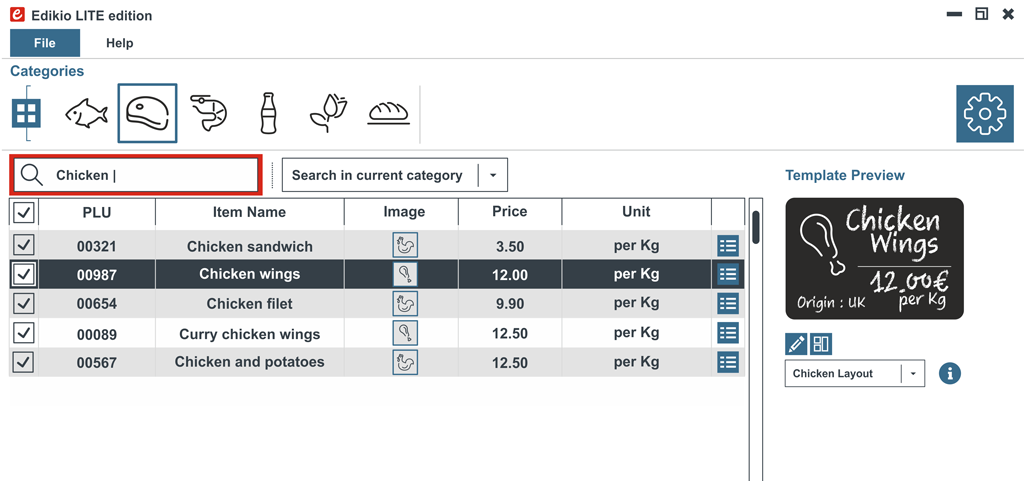 Provides an assistant allowing the creation of tag templates step by step
Category management allows you to differentiate your tag templates by product type
The preview facilitates and optimizes the creation and printing of your price tags.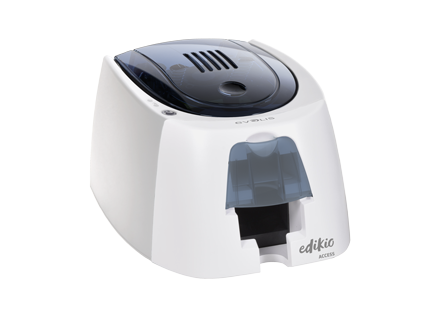 Ideal for printing small volumes of tags in credit card format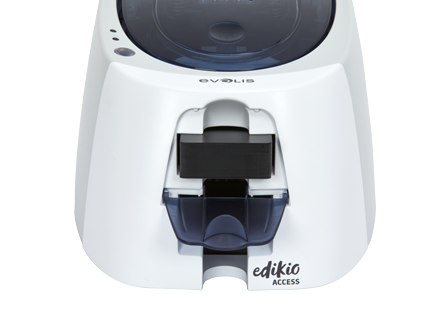 The feeder and hopper are at the front to make it easier to load and collect your price tags.
A tag printer
The compact Edikio Access printer is designed to make it easier to print single-sided price tags in credit card format. Its size and design mean it can fit into your work environment easily. The printer benefits from the experience and proven quality control of Evolis. It guarantees optimal functioning and a perfect result.
Made in France in an ISO9001-certified factory
Eco design: prolonged standby mode and reduced electricity consumption
Low space requirement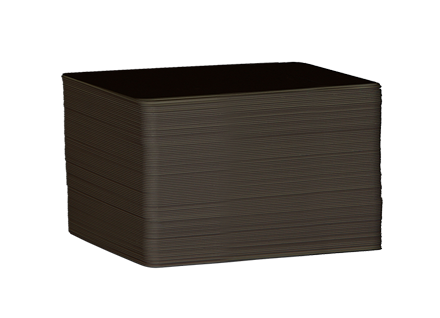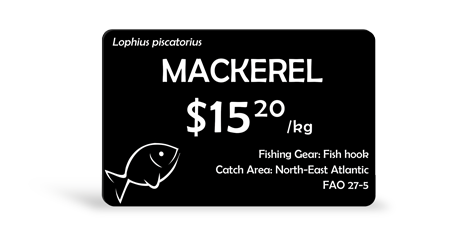 Traditional style of your display stands with printing in white on black cards, giving a slate board finish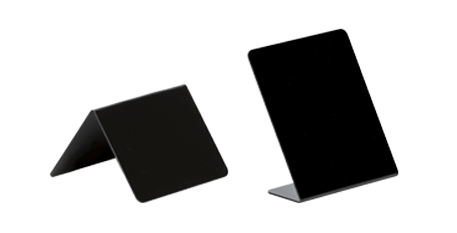 Multiple options for the folding and orientation of your tags to diversify your displays
100 tags in credit card format
Attractive and robust, our matte black tags are food contact compatible. Their "slate board" look adds to the traditional appearance of your display stands and creates consistency on your shelves.
Bonus: the credit card format of our price tags doesn't cover your products on the display stands.
Dimensions for credit card format: 85.6 x 54 mm
Thickness: 0.76 mm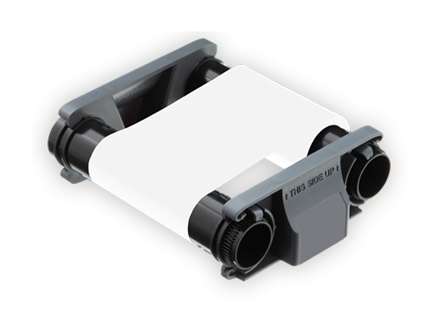 White ribbon for printing on black cards
Easy to load with automatic ribbon recognition
The print ribbon
The white ribbons are ISEGA certified food compatibility. The quality of the ink gives your price tags a professional look. Each ribbon is long lasting, enabling 500 price tags to be printed.
A range of accessories and consumables for this solution
A wide range to meet all your customization needs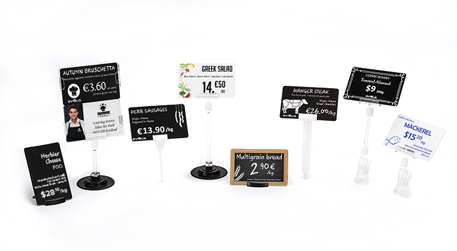 A range of accessories to meet all your needs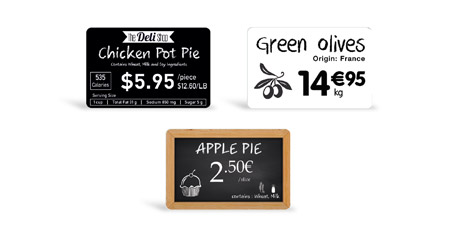 Our wide range of cards and ribbons enables you to create a variety of price tags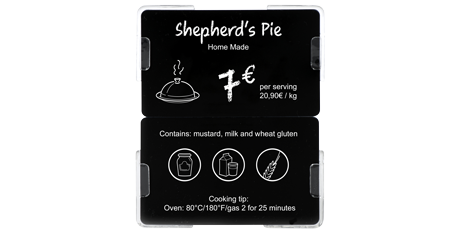 Exclusive: a holder that can take 2 cards at once
With the Edikio range of accessories and consumables, you have many options to meet all your requirements:
Tag holders: adapted to standard display stands, our accessories (magnetic, on stands or on spikes, dual-card, etc.) ensure the perfect display for your price tags.
White tags in credit card format
Print ribbons: monochrome (white and black) for printing price tags and all the cards you need for your business (staff badges, loyalty cards, invitations, etc.).
Discover our other
all-in-one price tag solutions