Wine and spirits retailers, discover the new Edikio Price Tag dedicated to your business
A wine industry specific accessory and adapted software
Edikio Price Tag solutions have evolved and adapted even more to your needs.
It is now easier to create and display your presentation tags on your wine bottles thanks to :
Facilitates the display of your presentation labels directly on the neck of the bottles. The accessory discretely holds the label without hiding the bottle, allows the card to be easily read, and is adaptable to different layouts (standing, lying or tilted bottles) and to several types of bottles (wine, champagne).

Edikio Price Tag software update

Now including a new dedicated product category, it also includes 13 presentation tag templates for wine and spirits.
4 reasons to adopt Edikio Price Tag for your business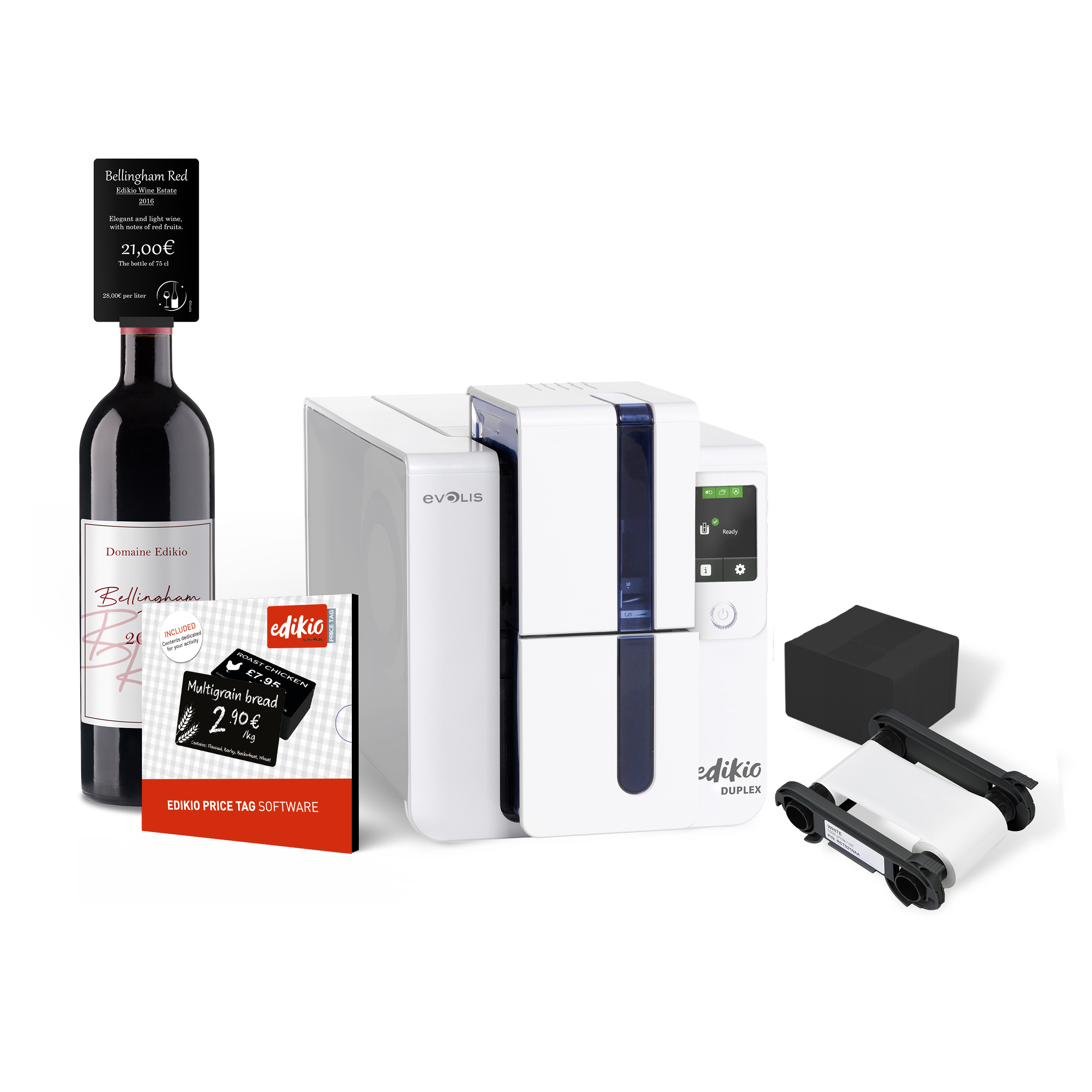 Edikio Price Tag solutions allow you to :
Highlight your business and the products on display
Showcase useful information to your customers to guide them in their choices
Gain independence by printing your own tags
Make your investment profitable by also creating all the badges and cards related to your business: regional signage, gift vouchers, loyalty cards, and more.
Discover Edikio Price Tag for wine and spirits retailers
They already trust us