After the creamery of the same name, Les Carmélites winery adopts the Edikio Price Tag solution for price labeling at its point of sale.
The challenge: Personalize and differentiate labels for creamery and winery products with the Edikio Price Tag solution
After opening Les Carmélites creamery in 2018, cheesemaker and manager Stéphane Corre had the idea of opening a winery to offer his customers a selection of atypical and quality products. Les Carmélites winery offers nearly 150 different organic, biodynamic and natural wines selected from French producers.
Early on, Stéphane Corre fell in love with the Edikio Price Tag solution for labeling his dairy products. Easily washable and above all, compatible with food contact (in compliance with European regulations)*, the price labels, created and printed using the Edikio Price Tag Flex printer and included software, quickly found their place in this first point of sale.
When the winery of the same name opened a few months later, Les Carmélites decided to maximize their investment by having a single Edikio Price Tag Flex solution for both its stores. It was simple to adapt the Edikio Price Tag to the winery's image and the specific demands of its market.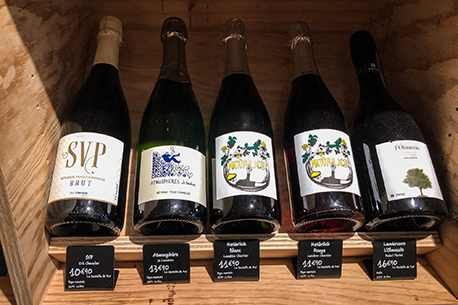 The solution: Set up a labeling system adapted to the brand image of Les Carmélites winery
"Our labels had to fit perfectly into our point of sale while providing the first level of information to our customers," explains Ms. Marquais, manager of the Les Carmélites winery. She therefore chose to create her price labels on black cards with white monochrome printing. She personalizes her labeling by including the necessary information related to alcohol sales:
Name of the specific blend
Name of the producer or winery
Unit selling price
Selling price per liter
Production region
Ms. Marquais also takes advantage of the Edikio Price Tag solution to create personalized name tags to easily identify the different production regions of the wines offered for sale. This system makes it easier for customers to find their way around the shop. 
The result: the point of sale and products are tastefully accentuated thanks to sober and high-quality labeling
Sobriety
Readability
Sustainability
Autonomy
These are the four key advantages of the Edikio Price Tag solution highlighted by Ms. Marquais. She very easily creates and prints her own labels for the winery (and the cheese shop) according to her needs without having to use an outside service provider. These price labels, with their sober and high-quality appearance, provide a certain elegance to the shop, in line with the image of its products.
"All the feedback from our customers has been positive. While our personalized sales advice is important for them, they also appreciate having access to certain information in a clear and legible manner."
Adopting the Edikio Price Tag solution for Les Carmélites' two stores has therefore made it possible to customize labels adapted to the image, specific needs, and expectations of each store.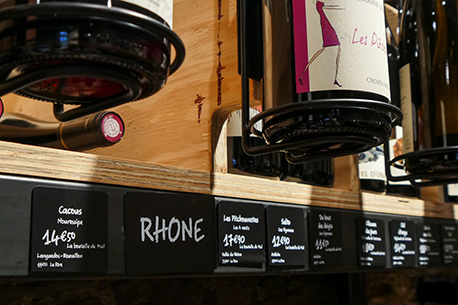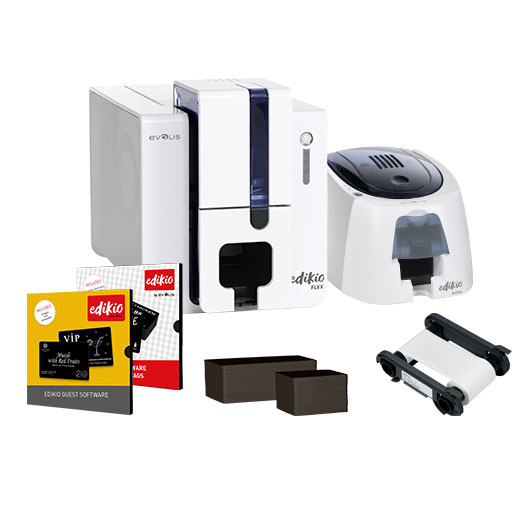 Our
all-in-one

labeling solutions

Edikio offers two ranges of all-in-one solutions to let you design and print attractive labels quickly and easily while cutting costs, all from the comfort of your store or establishment:
-    Price tags with our Price Tag solutions aimed at stores
-    Display labels with our Edikio Guest solutions aimed at hotels and restaurants

Our packs include:
A printer: single-sided our double-sided printing on standard-size or long-size cards
Plastic card design and print software
A printer ribbon and PVC cards designed especially for the food trade*
O
Discover other testimonies
O