New "5 stars" features for Edikio Price Tag software
To bring you more simplicity of use to highlight your products and to inform your customers, the update of Edikio Price Tag software offers new features for your price tags.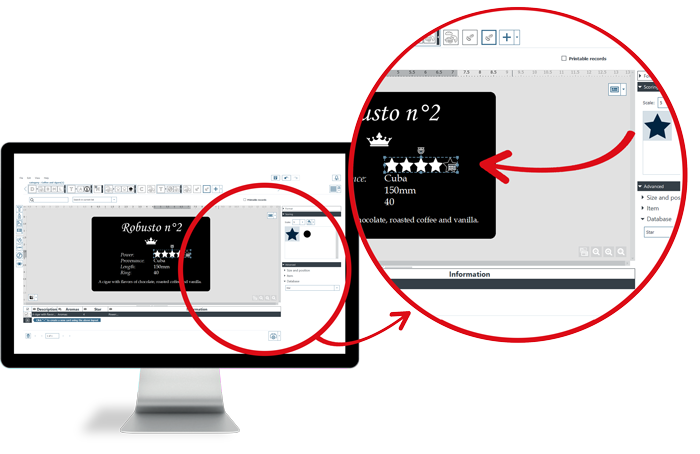 A "5 stars" scoring tool
Edikio Price Tag software now integrates a tool that allows you to add, on your tag, a notation in the form of stars or circles.
Thanks to this tool, you can display additional information to your customers about your products in a readable way.  The rating of the products on one or more criteria allows to better inform the consumer and thus facilitates his decision of purchase.
The scoring system can be used...
For multiple uses :

Boldness or flavor strength
Consumer opinion
Note received during a contest
Quality of the product
Acidity, fruity, strength, intensity of taste...

by all types of outlets :

Delicatessens
Butcher's shops
Specialty shops
Wine cellars
Cheese shops
...

And for many products :

Meat
Cheese
Cigars
Wines
Olive oils
Coffee
Chocolate
...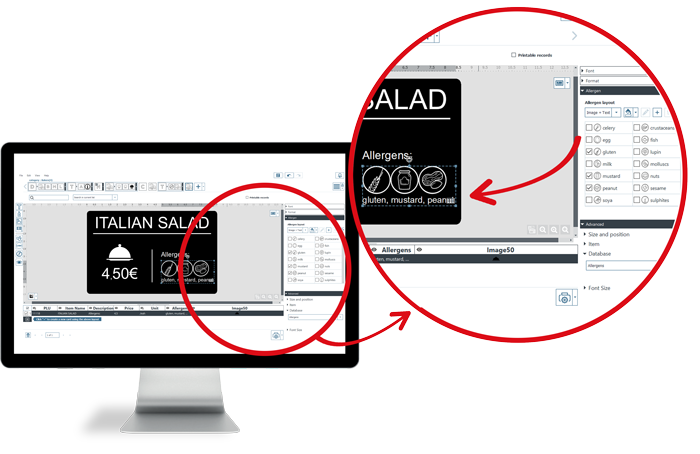 Simplified management of allergens on your price tags
Because the indication of allergens present in your products is an obligation, the Edikio Price Tag software now offers you a tool to automate their display directly on your tags.
Two possibilities are available to you:
1 click = 1 allergen on the card
From the intuitive tool that offers you a checklist of allergens, as well as several display formats (pictograms only, pictos + texts or texts only)
Display according to your product database
If you have a column dedicated to allergens in your Excel product database, the software will add them directly to your cards.
New resources for specialty shops and delicatessens
The software now integrates new card templates for olive oil, coffee or cigar products. They are also accompanied by new pictograms for olive oils and flavors.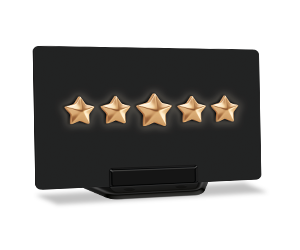 Not yet equipped with the Edikio Price Tag solution?
Still hesitating to take the plunge and adopt a new labeling solution for your business? Evaluate yourself the quality as well as the professional and aesthetic rendering of our labels by receiving a free label model printed with Edikio Price Tag.