The perfect solutions for creating badges for your staff
EASY ID
Make it easy for customers to identify your establishment's staff by including all relevant information on employee badges: Logo, name, job title and any languages they might speak.
STRENGTHEN YOUR BRAND IMAGE
Promote your brand image through employee badges designed in your company colors, ensuring compliance with your graphic charter and fostering a sense of belonging among staff.
MAXIMUM FLEXIBILITY
Need to create a badge for a new employee or replace a lost badge? Easily create and print your own staff badges in less than 15 seconds, directly from your office.
FANTASTIC FORMATS
Particularly well suited to this application thanks to their format, employee badges printed on plastic cards are a sturdy, premium choice that can be kept in pristine condition by members of staff.
Employee badges
that contain all useful details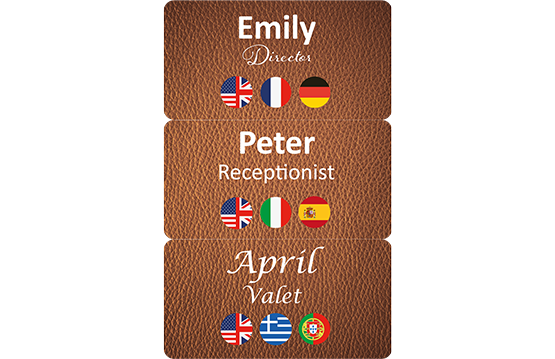 Watch the Edikio Guest video
Calling all hotel and restaurant owners... Boost your brand image and make it easy to identify members of staff by printing your own employee badges with the new Edikio Guest solution. Our tool also lets you quickly and easily print buffet display labels directly from your establishment.
They adopted
our solutions
Create personalized labels and badges
to meet all your needs
As well as optimizing your buffet labeling, Edikio Guest lets you create every other type of card and badge you might need.
See return on your investment in record times.
Event cards
Promotional and gift cards
VIP cards
Room access cards
Service access cards
Price tags for your stores
Baggage tags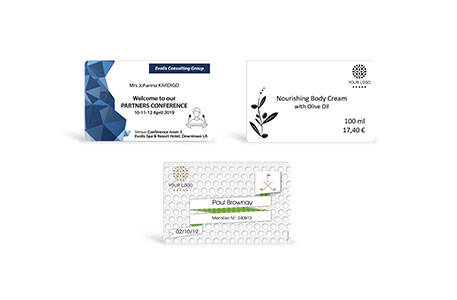 O