The perfect solution for personalizing your store price tags
CLEAR, COMPREHENSIVE INFORMATION
Improve your store's visual appeal with identical, easy-to-read and fully customizable price tags. Easily display all necessary information: Establishment logo, product name, illustration, price, etc.
STRENGTHEN YOUR BRAND IMAGE
Maintain total cohesiveness with your buffet display labels by using personalized plastic price tags at your sales points. The labeling you use in your boutiques contributes to your establishment's overall visual identity.
MAXIMUM FLEXIBILITY
Got a new product or a price that needs changing? Print your own tags as and when you need them, direct from your office in less than 15 seconds.
FANTASTIC FORMATS
Their credit card-sized format ensures that your products are fully visible. Price tags printed on plastic lend them a luxury feel.
Price tags
that contain useful details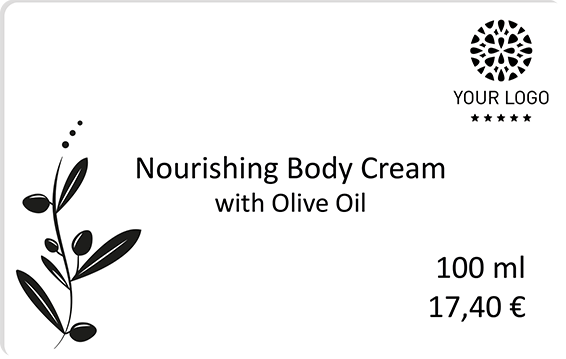 Watch the Edikio Guest video
Hotel owners and managers: use price tags that mirror your brand image. Thanks to Edikio Guest solutions, easily create and print your own price tags for your stores. Show off your buffets at their best with slick, visually appealing labels that add to the quality feel of your services.
They adopted
our solutions
Create all your personalized
tags and badges
See return on your investment in record time by instantly printing your personalized badges and labels with Edikio Guest solutions.
Event cards
Promotional and gift cards
VIP cards
Room access cards
Service access cards
Baggage tags
Employee badges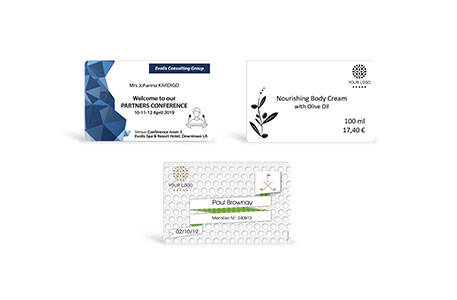 O