The perfect solutions for personalizing your baggage tags
Useful and original
Sturdy and particularly well suited to this application thanks to their format, baggage tags printed on plastic cards are a nice hard-wearing, premium touch. Personalized with your guests' details, your baggage tags are a handy, original gift for your clients.
STRENGTHEN YOUR BRAND IMAGE
Promote your baggage service by treating customers to personalized baggage tags. The tags' slick, premium feel matches the high-end services you offer clients.
MAXIMUM FLEXIBILITY
It takes less than 15 seconds to print a card, allowing you to create and print your own tags directly from your establishment for any new request or booking, without making clients wait.
A high-impact marketing tool
Turn your baggage tags into marketing tools by incorporating your hotel's logo and contact details. Clients can keep these tags for future trips, meaning you'll enjoy high-impact visibility.
Baggage tags
containing useful details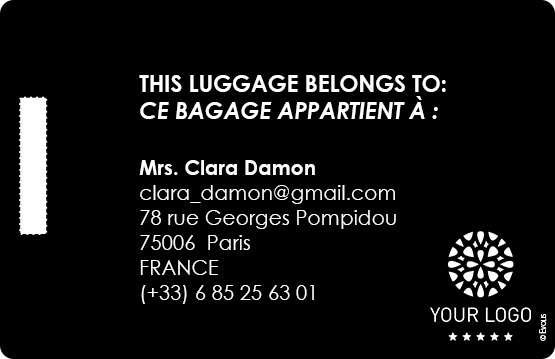 Watch the Edikio Guest solution video
Hotel owners and managers... Optimize your labeling and create your own personalized cards and badges. Edikio Guest solutions let you stand out from the crowd by quickly and easily printing personalized labels for buffets and all the other services you offer.
They adopted
our solutions
Create personalized labels and badges
to meet all your needs
As well as buffet display labels, Edikio Guest lets you create every other type of card and badge you might need.
See return on your investment in record times.
Event cards
Promotional and gift cards
VIP cards
Room access cards
Service access cards
Price tags for your stores
Employee badges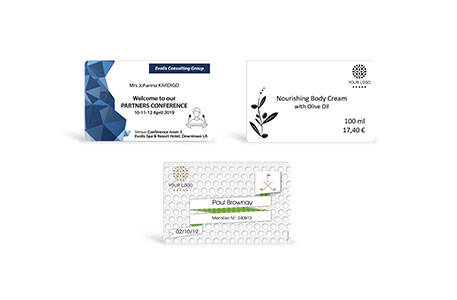 O