A Parisian cheesemonger prints price tags with a plastic card printer to harmonize the labeling of its cheeses and wines.
The challenge: improving efficiency and appeal for the creation of price tags
The St Martin market in the 10th district of Paris has been home to the Laurent Bouvet cheesemonger since 1995. Experts in cheese, dairy products, and wine, Mr. Bouvet and his team offer a wide range of cheeses, a delicatessen service, and high quality French wines.
Before they purchased a plastic card printing solution, the creation and production of price tags was a rather laborious task. The team made them from cardboard and laminated them with a manual laminator.
"We spent a lot of time writing them, and we needed to add more and more information," explains Patrice Cornu, an employee of the cheesemonger.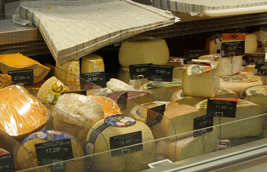 The solution: harmonizing the labels with a plastic card printer
The old price tags used to absorb the fat from the cheese and they weren't very durable. To find a solution to this problem, and with a view to harmonizing his shelf displays, Laurent Bouvet decided to buy a card printer, so that he could have the same price tags on every shelf, and make his display "more appealing"!
The result: more attractive and washable price tags
Now, with the Evolis solution, the team can print the logo, the cheese name and the type of milk all together. The staff also appreciate the fact that the price tags are washable and no longer need to be laminated.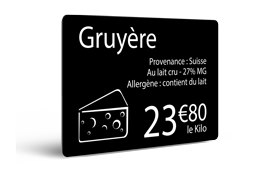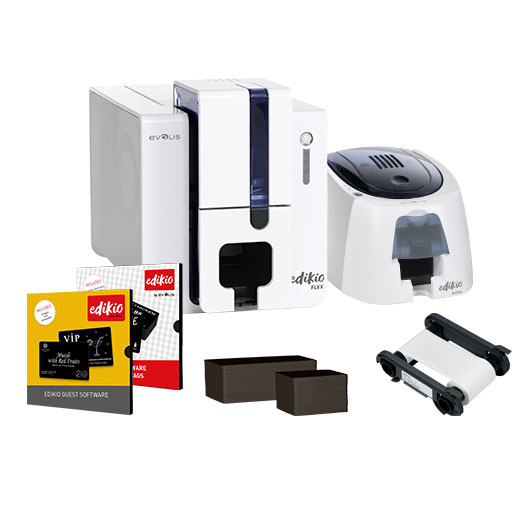 Our
all-in-one

labeling solutions

Edikio offers two ranges of all-in-one solutions to let you design and print attractive labels quickly and easily while cutting costs, all from the comfort of your store or establishment:
-    Price tags with our Price Tag solutions aimed at stores
-    Display labels with our Edikio Guest solutions aimed at hotels and restaurants

Our packs include:
A printer: single-sided our double-sided printing on standard-size or long-size cards
Plastic card design and print software
A printer ribbon and PVC cards designed especially for the food trade*
O
Discover other testimonies
O