PAC 2000A, one of the largest member of the Conad group, creates and prints price tags in a couple of minutes.
Challenge: Replace existing price tags with a more hygienic and esthetic solution
Conad is one of the largest supermarket cooperatives in Italy. Their most important member, the cooperative PAC 2000A which operates in four Italian regions, was the first to deploy the new plastic price labeling system Edikio for the fresh food sections.
Before choosing the Edikio plastic card printing system, the stores printed their price tags on paper cards inserted in plastic pockets. However, this solution had several disadvantages:
The black font on white cards was not very visible and esthetic.
Hygiene and manpower became more and more of an issue, as paper cards could not be cleaned easily and had to be replaced frequently.
Several store managers were dissatisfied with the existing solution and suggested to the headquarters in Perugia to search for alternative solutions.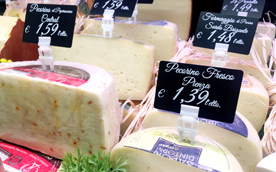 The Solution: Edikio Duplex, a fully integrated printing solution
Paolo Coletti, IT Manager  Points of Sale at PAC2000A, received a demonstration of the plastic card printer Edikio Duplex. The IT department as well as the store managers had specific requirements:
The system needed to be interfaceable with Conad's IT system.
The store managers wanted flexibility within the card design software in order to remain autonomous with the layout of their price tags.
Edikio Duplex was able to meet all requirements.
The price tags printed are used in the catering, wine, cheese monger, pastry and butchery departments
The printer is installed in the back office of each supermarket;
Every staff member who is able to use a computer is authorized to print the price tags.
The result: Supermarkets create and print their price tags in a couple of minutes
The Edikio solution enables the stores to print themselves elegant price tags on which the information for the clients is clearly displayed. Staff can create and print the price tags themselves on the spot in a couple of minutes.
For the Italian market the esthetics of shelves is very important.  "Italians buy with the eyes!" explains Paolo Coletti.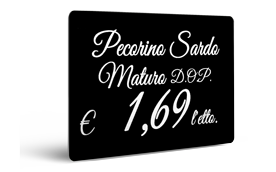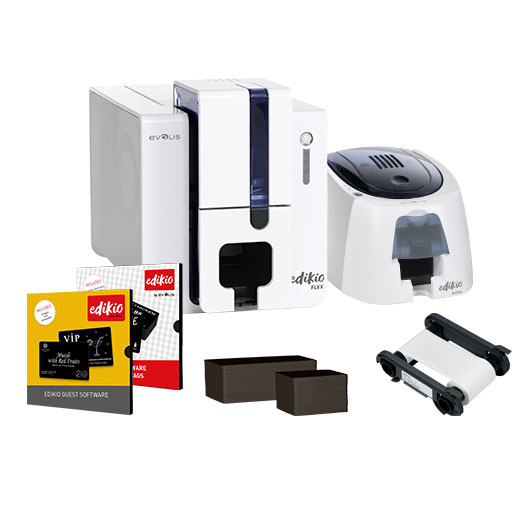 Our
all-in-one

labeling solutions

Edikio offers two ranges of all-in-one solutions to let you design and print attractive labels quickly and easily while cutting costs, all from the comfort of your store or establishment:
-    Price tags with our Price Tag solutions aimed at stores
-    Display labels with our Edikio Guest solutions aimed at hotels and restaurants

Our packs include:
A printer: single-sided our double-sided printing on standard-size or long-size cards
Plastic card design and print software
A printer ribbon and PVC cards designed especially for the food trade*
O
Discover other testimonies
O