InterContinental® Beijing uses Edikio to identify the 300 hot and cold dishes of its buffet.
The challenge : Harmonizing the appearance of hotel buffets
InterContinental® Group is the world's largest hotel group with more than 5,400 hotels in 100 countries.
Previously, InterContinental® Beijing used laminated paper tags to identify the 300 hot and cold dishes, salads, desserts, fruits and beverages of its buffet. Although the cost was relatively low, the food tags didn't project the image of an international luxury hotel brand.
Prealway Beijing, the Evolis distributor specializing in retail equipment, presented the food tag solution Edikio by Evolis to the Food & Beverage Manager of InterContinental® Beijing.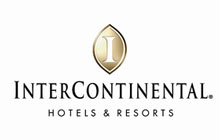 The solution : Elegant plastic food tags printed with Edikio
The F&B manager immediately liked :
the elegant card designs that Edikio software was able to create,
the durability and hygiene of plastic cards
and the convenience of the instant printing.
Every buffet tag displays :
the food category,
allergen information
and the Chinese and English dish name to meet the requirements of Chinese and international clients.
The allergen information is represented through pictograms included in the software so that clients can quickly decipher if the dish contains an ingredient that they are allergic to.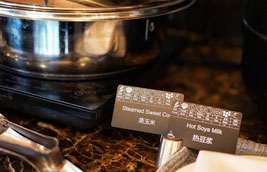 The result : More than 300 buffet tags reflecting a five-star standard
Since the spring of 2018, more than 300 buffet tags with an elegant black matt finish have been created and printed for the breakfast buffet.
InterContinental® Beijing also plans to use Edikio to issue food tags for its lunch and dinner buffets - adding approximately 30 additional food tags every month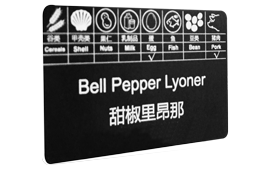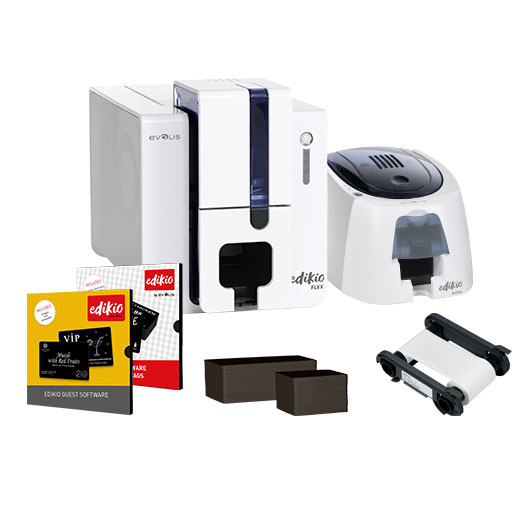 Our
all-in-one

labeling solutions

Edikio offers two ranges of all-in-one solutions to let you design and print attractive labels quickly and easily while cutting costs, all from the comfort of your store or establishment:
-    Price tags with our Price Tag solutions aimed at stores
-    Display labels with our Edikio Guest solutions aimed at hotels and restaurants

Our packs include:
A printer: single-sided our double-sided printing on standard-size or long-size cards
Plastic card design and print software
A printer ribbon and PVC cards designed especially for the food trade*
O
Discover other testimonies
O