Sokos Hotels has chosen the Edikio Guest label printing solution for its breakfast buffet labels in 32 of its hotels.
Challenge: Replace the outdated breakfast buffet labels in dozens of branches of Sokos Hotels
Sokos Hotels is the leading hotel chain in Finland and belongs to the S Group. It has 50 hotels around the country and also operates in Estonia and Russia.
In 2018, Sokos Hotels decided to conduct a comprehensive review to improve its breakfast buffet service. One of the conclusions made was that the paper labeling used to inform customers about the products available was:
outdated
quickly dirty
and damaged.
The labels therefore no longer met the requirements of the hotel chain in terms of brand image.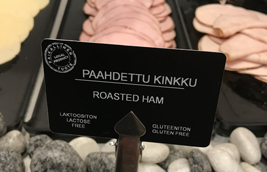 Solution: Esthetic and professional buffet labels thanks to Edikio Guest Access
After a trial period offered to 3 hotels by CardPlus, an Evolis distributor in Finland, Janina Nurmela, Concepts Manager in the Travel and Hospitality Management Department (part of S Group), was already won over by the Edikio Guest solution. The Edikio Guest Access solution, which addresses the issues of brand image enhancement and clear display of information, is now installed in 32 hotels within the chain. With the dedicated Edikio Guest software, employees can design and print their own personalized cards according to their needs.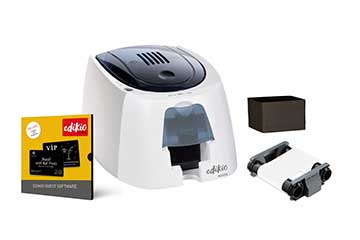 Result: A high-quality effect that strengthens the brand image of the 32 Sokos hotels
Each hotel now has around 70 labels on its breakfast buffet.
They display the following information in a harmonious, easy-to-read way in 3 languages (Finnish,
English and Swedish):
the name of the products,
any allergens they may contain,
as well as pictograms specially created by the group marketing department and the Sokos Hotels logo.
The staff now save time when creating and printing new labels and only need to reprint 5 to 10 each month.
Hotel guests gave positive feedback on the new labeling, declaring it easier to read and understand. This was particularly thanks to the card format that allows all information to be printed in a sufficiently large and clear font size.
The buffet offer is highlighted by the attractive, high-quality display which strengthens the Sokos Hotels brand image in the eyes of its customers.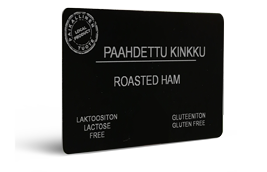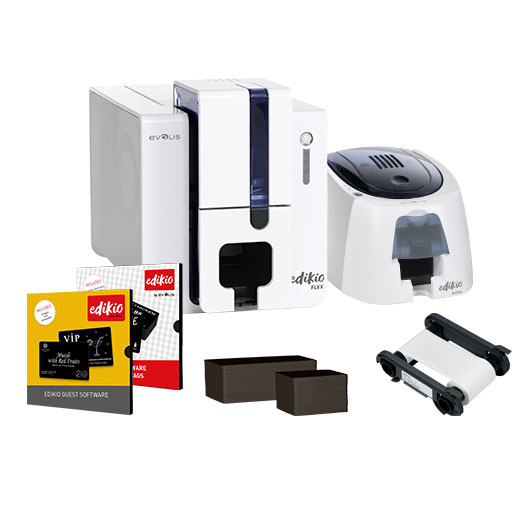 Our
all-in-one

labeling solutions

Edikio offers two ranges of all-in-one solutions to let you design and print attractive labels quickly and easily while cutting costs, all from the comfort of your store or establishment:
-    Price tags with our Price Tag solutions aimed at stores
-    Display labels with our Edikio Guest solutions aimed at hotels and restaurants

Our packs include:
A printer: single-sided our double-sided printing on standard-size or long-size cards
Plastic card design and print software
A printer ribbon and PVC cards designed especially for the food trade*
O
Discover other testimonies
O