The 5-star Alpenresort Schwarz hotel offers 150 rooms in an exceptional setting, in the heart of Tyrol in Austria. In 2018, this family-run hotel undertook important renovation work to offer new high-end services to its clientele. Alongside these changes, the hotel chose the Edikio Guest solution for buffet labeling, to highlight its varied range of dishes available.
The challenge: Improving design, durability and information for guests on buffet labels
To meet the new expectations of its guests, the Alpenresort Schwarz hotel began its update in 2018 with a major renovation phase. After modernizing its services and brand image, it is now a 5-star hotel that perfectly combines luxury and tradition for holidaymakers and their families, whether they are after a moment of relaxation or a chance to get active.
The hotel's restaurant offers 8 spaces with a wide range of culinary themes, combining international cuisine with high-end, local, organic products. A new demonstration kitchen and a separate family space also promise guests a unique experience. In line with the major changes made by Alpenresort Schwarz, the presentation of this catering offer needed to be upgraded to become more aesthetically pleasing and durable.
Previously, the catering team used paper labels with many disadvantages:
Low-quality, non-uniform finish;
Non-durable and unhygienic medium;
And time-consuming maintenance.
The hotel team therefore wanted to completely revisit their buffet labeling in order to improve its implementation, while also providing all the information needed by guests to facilitate their choices in an attractive way.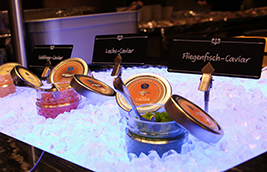 The solution: Durable and aesthetically uniform labeling with Edikio Guest Flex
The Alpenresort Schwarz team opted for the Edikio Guest solution. Dedicated to hoteliers' labeling needs, the all-in-one offer enables staff to produce professional and durable buffet cards themselves using design software and a plastic card printer.
The many advantages offered by the Edikio Guest Flex solution have convinced the hotel's Quality Manager and Marketing Department to sign on:
Professional and quality visual finish;
Medium adapted to food environments*;
Ease of use;
Save time;
And potential to use the solution to make other cards promoting the services offered by the hotel.
All buffets now have uniform and attractive display labels.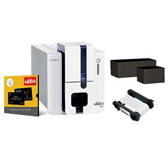 The result: Easier implementation for employees and guests satisfied with the information available
For hotel employees, using the Edikio Guest solution has considerably improved the implementation and maintenance of labels for the various buffets. The Edikio Guest design software is simple and ergonomic, allowing you to quickly feel comfortable with it. Plastic card labels are durable, which means you don't have to redo them daily and saves a significant amount of time.
Guests now benefit from clear and comprehensive information about the dishes on offer at the hotel restaurant:
Product name and description
Allergens
Organic / local products label
They can easily identify which products they like or which correspond to their dietary habits and no longer need to ask staff when choosing their dishes. The aesthetic improvement brought about by the new labels has also been noted.
Alpenresort Schwarz has succeeded in effectively supporting the modernization of its brand image with guests by rethinking its buffet labeling, which is an essential element for enhancing its range of dishes.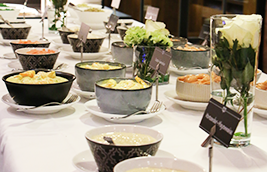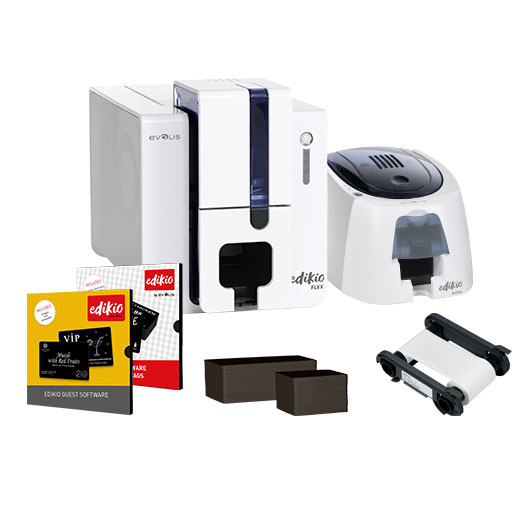 Our
all-in-one

labeling solutions

Edikio offers two ranges of all-in-one solutions to let you design and print attractive labels quickly and easily while cutting costs, all from the comfort of your store or establishment:
-    Price tags with our Price Tag solutions aimed at stores
-    Display labels with our Edikio Guest solutions aimed at hotels and restaurants

Our packs include:
A printer: single-sided our double-sided printing on standard-size or long-size cards
Plastic card design and print software
A printer ribbon and PVC cards designed especially for the food trade*
O
Discover other testimonies
O