Client : ABC Artisan Boulangerie Co, Singapour
Discover how the ABC Bakery group in Singapore has harmonized the price tags of its bakeries.
The challenge: standardize and optimize price tags and promotional labels in different bakeries
For food retail shops, updating price tags and displays carrying product information can sometimes prove to be a complex and time-consuming process, as well as being a burden on the rather small teams working at each store.
Anxious to improve the presentation of its products in its 10 facilities, the ABC Artisan Bakery Co.group was looking for a solution to easily print and harmonize price tags and product presentation labels.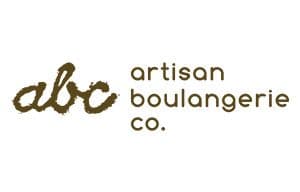 The solution: Evolis Primacy for a clever dual side labeling system
After carefully screening several available options in the market, ABC deployed an innovative and smart solution that serves their 10 points of sale by equipping them with a Primacy card printer from Evolis.
This solution supports all requirements from ABC, by delivering cards with professional-grade quality and fit for multiple applications.
Each outlet manages 80 to 100 different profiles of labels. This material needs to be updated on a regular basis which is carried out centrally at the Headquarter.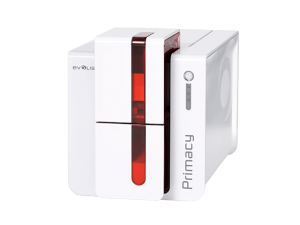 The result: an attractive and hygienic price labeling for the bakeries of artisan bakery company
The management team was almost instantly convinced of the benefits of the solution, which helped save time, increase responsiveness and flexibility to print price tags and other product presentation labels.
Plastic tags are hygienic and eye-catching. The smooth surface of the card allows easy cleaning of the tags in seconds.
They also contribute to enhancing the overall brand image and adding value to the showcase window of each outlet, thanks to the overall standardized and neat design of the price tags.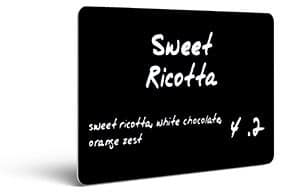 Edikio – Three new price tag solutions
In March 2017, Evolis has launched three new all-in-one solutions for price labeling on plastic cards that meet the diverse needs of small, independent food retailers up to large retail outlets.
All Edikio solutions are comprised of card design software, a card printer, blank plastic cards and a print ribbon, enabling cards to be printed quickly and independently onto a plastic card. Price tags can thus be created at any time, directly at the point of sale, individually or in batches.
Evolis offers three solutions adapted to the needs of all food retailers:
Edikio Access, the affordable solution for single-sided card printing in credit card format for small volumes.
Edikio Flex, the flexible solution for printing price tags in long format as well as credit card format to fit different display needs.
Edikio Duplex, the advanced solution for double-sided and high-volume card printing. The reverse side allows for the display of information dedicated to the sales staff.
The printer operates just as easily as an office printer. The plastic cards and the print ribbon included in the Edikio pack are installed in a single gesture.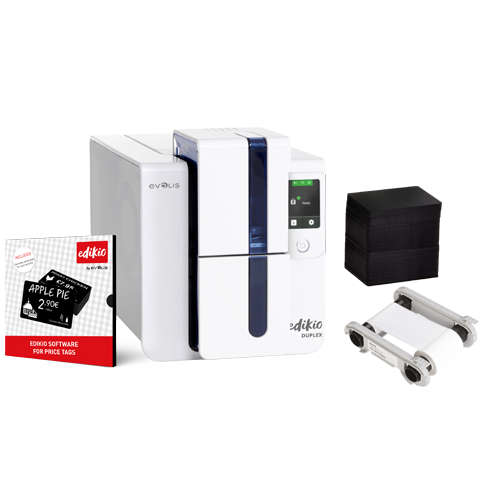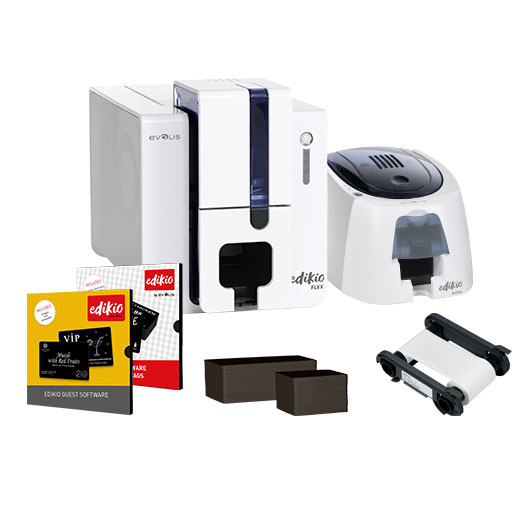 Our
all-in-one

labeling solutions

Edikio offers two ranges of all-in-one solutions to let you design and print attractive labels quickly and easily while cutting costs, all from the comfort of your store or establishment:
-    Price tags with our Price Tag solutions aimed at stores
-    Display labels with our Edikio Guest solutions aimed at hotels and restaurants

Our packs include:
A printer: single-sided our double-sided printing on standard-size or long-size cards
Plastic card design and print software
A printer ribbon and PVC cards designed especially for the food trade*
O
Discover other testimonies
O