High Quality, Ease of Use and Elevated Aesthetic Key to Printer Selection
Challenge: Find a solution to replace traditional price tags that can diminish brand impact
The Oilerie, an innovative specialty food retailer established in 2003 in Green Bay, WI, pioneered the concept of a dedicated olive oil store in the United States. The first-of-its-kind retail concept features side-by-side tanks of olive oil and Balsamic vinegars for customer tastings and comparisons.  The Oilerie staff bottles the premium product only after an informed selection of the preferred oil or vinegar has been, making for a unique experience.
The Oilerie's innovative approach captured the attention of ABC's Shark Tank program which invited owner Curt Campbell to appear on a 2014 broadcast.
Campbell and his team had been using pricing gun to label their products. The crude look from this traditional retail tool that was no longer an acceptable option. The Oilerie products are quite often purchased as gifts and the stickers from the pricing gun did not fit with the elevated brand aesthetic that ownership was striving for.
"We felt that the act of scaping price stickers off of our packaging, not to mention the left over adhesive, was not an attractive look for our brand," said Campbell.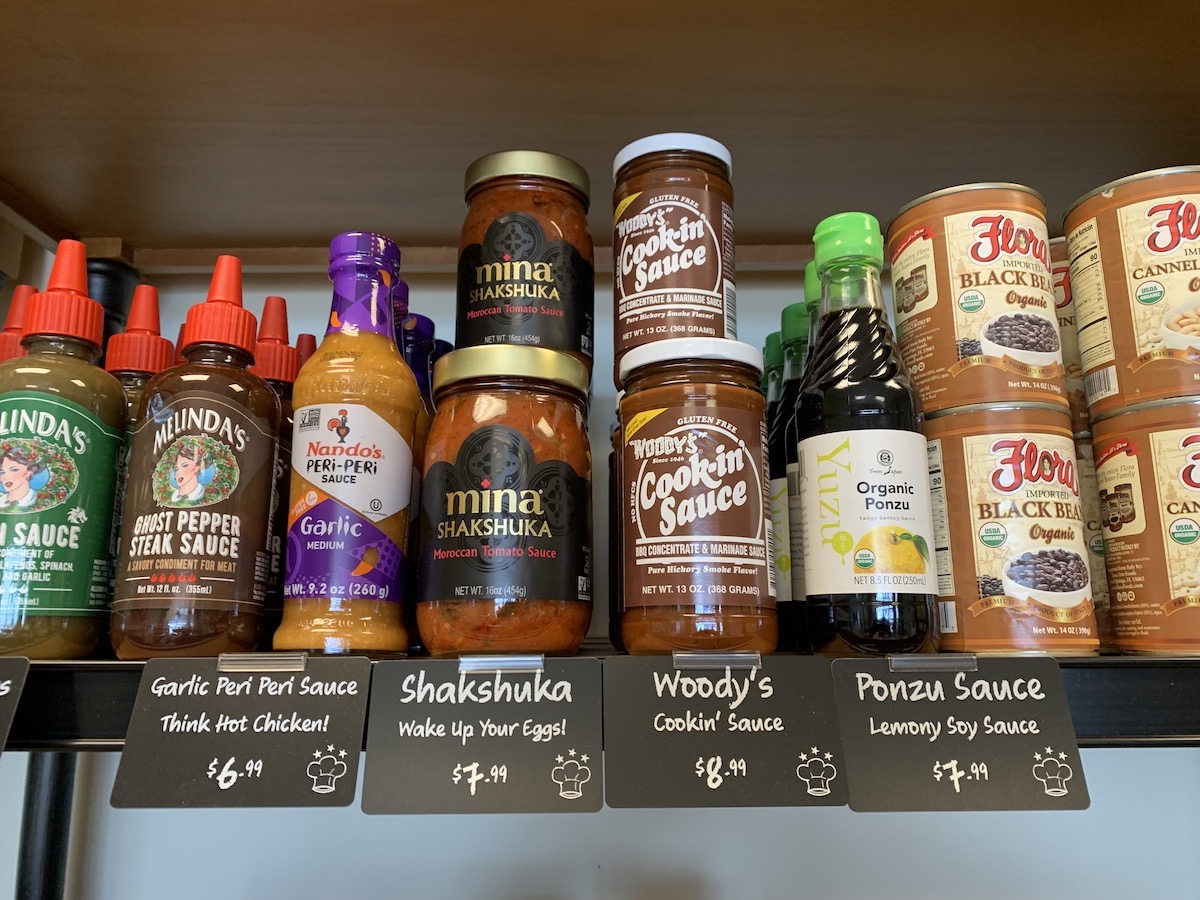 Solution: Beautiful, durable labeling that matches the Oilerie's high-end brand aesthetic
Campbell first learned about Edikio at a summer specialty food show and fell in love with it. The company decided to purchase the Edikio Price Tag solution from Blanc Display Group, an authorized reseller of the Edikio product line.
Edikio Price Tag Flex was chosen by the Oilerie for its high quality and ease-of-use. The signage produced by the printer reflects the Oilerie management's own passion for high-quality.
One of the things that caught Campbell's eye was the exclusive Edikio Chalk font.
"We project an air of small European food stores," said Campbell. "The hand-written appearance of the Edikio Chalk font lends itself perfectly to the quaint feeing we are striving for in store."
The model that they selected was the Edikio Price Tag Flex, a great option for printing high volumes of labels in either standard (credit card - 85.6 x 54 mm - 0.76 mm thick) or long format (150 x 50 mm - 0.50 mm thick). The company currently prints one-sided cards using stock icons from the design software included with Edikio. They utilize the standard white-on-black styling to match the look and feel of their store, but their Edikio Flex also enables them to print in full color should they decide to do so in the future.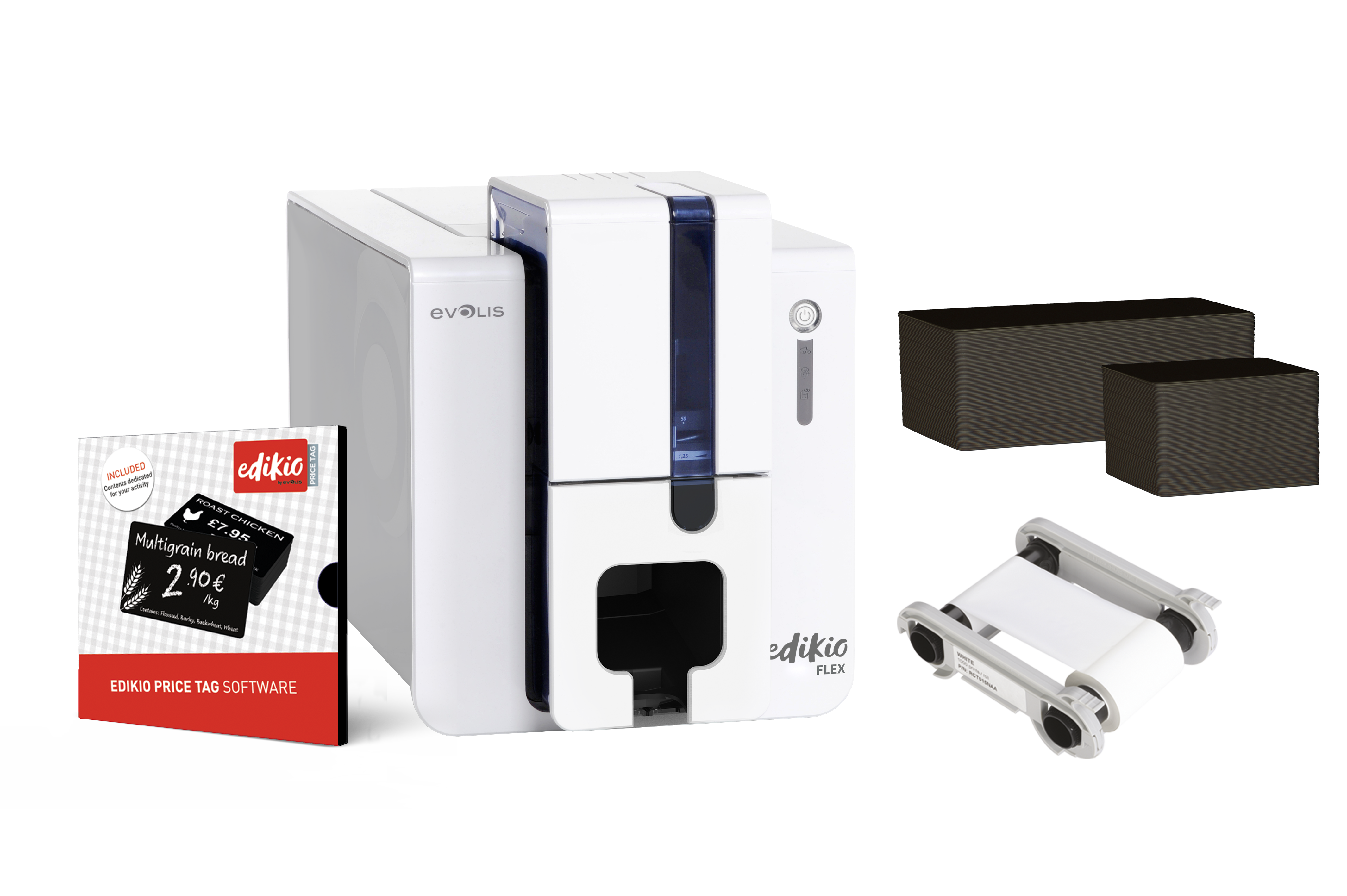 Results: Easy-to-use printer producing labels for a consistent look and feel storewide
Edikio Price Tag Flex enabled the Oilerie team to reinforce their brand throughout their store, producing labels they can be proud of that are consistent with their style. The user-friendly software enabled the management team to use their Edikio Solution right out of the box. After a very short learning curve, they began creating stunning price tags immediately using the graphical wizard. The company has produced 1,500 labels thus far.
Their Edikio Price Tag allows them to be agile and organized in their labeling, with an all-in-one view to access their card designs at a glance. Edikio's wide range of images, icons, pre-designed templates and sample database allows them to expand their use of labels as their product offerings expand or evolve.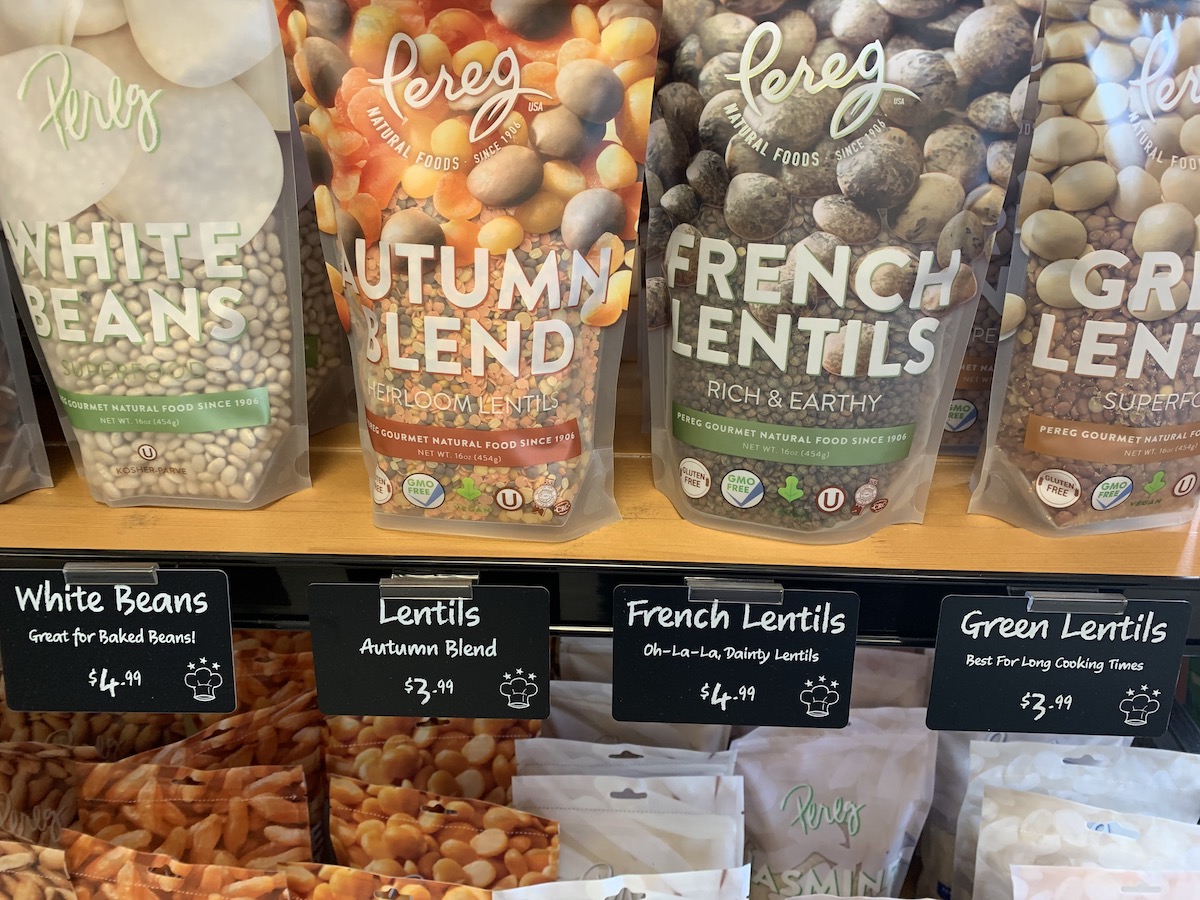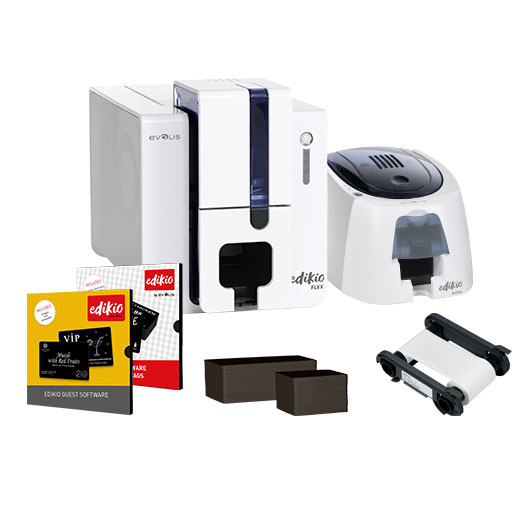 Our
all-in-one

labeling solutions

Edikio offers two ranges of all-in-one solutions to let you design and print attractive labels quickly and easily while cutting costs, all from the comfort of your store or establishment:
-    Price tags with our Price Tag solutions aimed at stores
-    Display labels with our Edikio Guest solutions aimed at hotels and restaurants

Our packs include:
A printer: single-sided our double-sided printing on standard-size or long-size cards
Plastic card design and print software
A printer ribbon and PVC cards designed especially for the food trade*
O
Discover other testimonies
O