A professional, simple, and affordable approach
The challenge: harmonized display
For many years, the owner of Gicquel butchers store in Guer (France) had not changed his stock of price tags. Damaged and badly matching, the roller price sticks in his store were getting old and the models available from his supplier had changed.
In addition, the new INCO law on the display of allergens and the origin of meat required additional information for the benefit of customers. It was not easy to manage.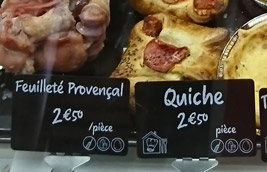 The solution: a professional, simple, and affordable approach
When he discovered plastic card printers by French company Evolis in the catalog of a specialist reseller, Christophe Gicquel then changed his whole approach to labeling.
He was immediately won over by the new Evolis Edikio Access solution because:
it is easy to use
it is affordable
the plastic cards add a professional look.
Tag care is also much easier with these washable cards because the text doesn't come off.
"With Edikio Access, the font is always the same and the graphics for illustrating the products and allergens are attractive and clear."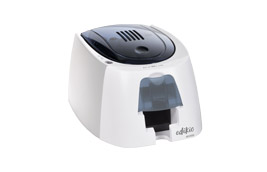 The result: harmonized and efficient price tags
The Edikio solution comes with software that is innovative and unique on the market, offering you the option to import an Excel file with the names and prices of the products. "Once you get started, the software is intuitive and easy to use. It has everything you need, with lots of creation options," says Christophe Gicquel.
After updating all the price tags for 150 key products, Mr. Gicquel now makes about 5 new price tags a week, particularly for the delicatessen products, which change regularly. The display of allergens helps Mr. Gicquel and his staff to respond immediately to any requests, particularly about the milk content of the products.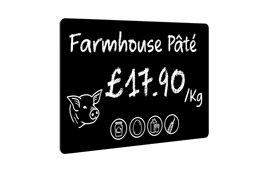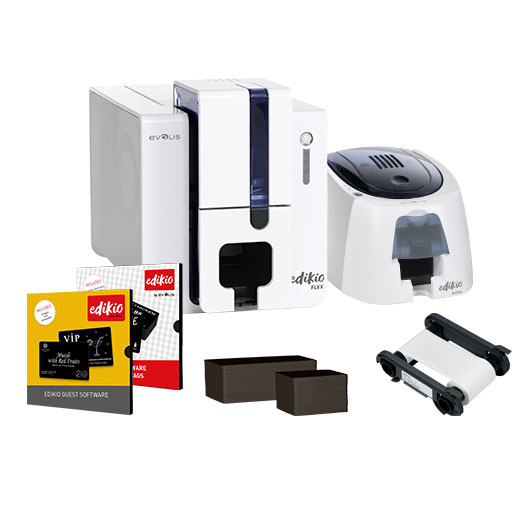 Our
all-in-one

labeling solutions

Edikio offers two ranges of all-in-one solutions to let you design and print attractive labels quickly and easily while cutting costs, all from the comfort of your store or establishment:
-    Price tags with our Price Tag solutions aimed at stores
-    Display labels with our Edikio Guest solutions aimed at hotels and restaurants

Our packs include:
A printer: single-sided our double-sided printing on standard-size or long-size cards
Plastic card design and print software
A printer ribbon and PVC cards designed especially for the food trade*
O
Discover other testimonies
O