The restaurant Villa Maria in Mexico City offers mugs, cooking books, and other small objects for sale. The all-in-one solution Edikio Price Tag helps the employees to create and print elegant price tags within a couple of minutes.
Challenge: price labeling of objects for sale in the restaurant
Villa Maria is a typical Mexican restaurant located in an upper-class neighbo¬rhood in Mexico City. The integrated shop sells mugs and other small objects. In the past, the restaurant used laminated handwritten paper tags to identify and label the products that are on sale. But the disadvantage of this solution was that the cards deteriorated quickly. Furthermore, the manually created price tags didn't convey a classy image of the restaurant.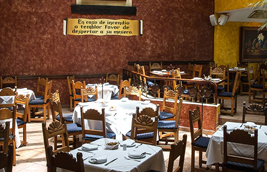 The solution: Price tags printed with Edikio Price Tag Access
The Mexican Evolis distributor Identatronics contacted the restaurant for a demonstration of the business solution Edikio Price Tag Access, composed of a plastic card printer, dedicated software, a print ribbon and black cards. The user-friendliness of the hardware and software, as well as the elegance and readability of the price tags immediately convinced the restaurant manager of the added value for the restaurant. Not only it enhances the brand image of the restaurant, but it also increases efficiency of price tag production.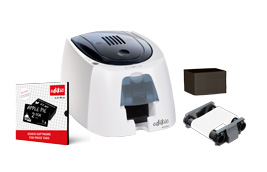 The result: 20 price tags per week created in each restaurant
The solution is installed in the central office of the group. The restaurant's ad¬ministrator uses the Edikio Price Tag software to create the price tags perso¬nalized with the logo of the restaurant.
The card printer issues around 20 price tags per week for each of the three restaurants of the chain.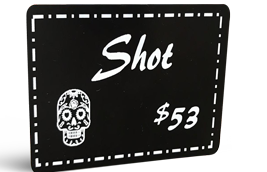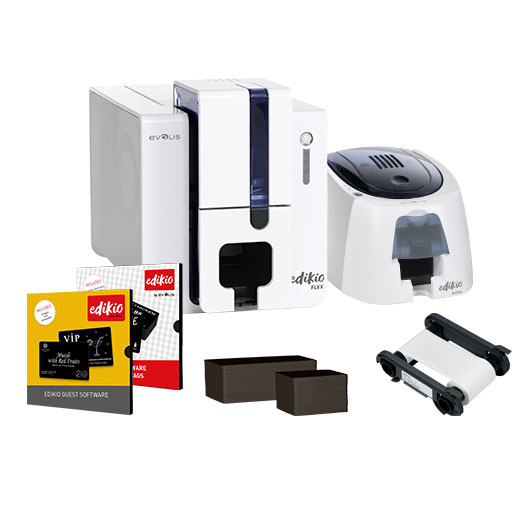 Our
all-in-one

labeling solutions

Edikio offers two ranges of all-in-one solutions to let you design and print attractive labels quickly and easily while cutting costs, all from the comfort of your store or establishment:
-    Price tags with our Price Tag solutions aimed at stores
-    Display labels with our Edikio Guest solutions aimed at hotels and restaurants

Our packs include:
A printer: single-sided our double-sided printing on standard-size or long-size cards
Plastic card design and print software
A printer ribbon and PVC cards designed especially for the food trade*
O
Discover other testimonies
O